UX and Design
Why user research is a must
09 May 2022 • 5 min read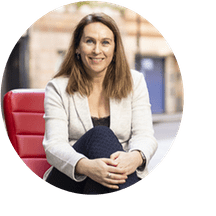 By Zoe Kelleher
The discovery stage of a project should never be a tick-box formality. Done right, it inspires new products, helps create better products, saves time and saves (lots) of money. For the first in our series exploring experience design (XD), Zoe Kelleher, Club Executive, Club Gladys at AND Digital gives their personal take on the powerful difference user research can make.
Before I knew better, I thought user research sounded pretty boring. Boy was I wrong!
As soon as I joined one of the UK's first UX agencies I quickly started to understand the impact of good user research. Whether extensive or short and sharp, whether quantitative or qualitative, it is rare that user research doesn't add value and result in better outcomes for both businesses and their customers.
User research can (and should) be done in many ways at different stages of product design, build and management. The bit that's most exciting and informative is when you're trying to establish what the problem (or opportunity) is that you're trying to solve - the discovery.
How does user research make a difference?
It helps you truly understand customer needs.
No matter how much you try to think from a user's perspective about what they need, or anticipate how they behave, nothing beats watching that user interacting live with your product whether at concept stage or further on.
It saves you money. And often time too.


Research absolutely helps to de-risk any product build and can create cost efficiencies in many different ways.

The insights from user research can truly drive innovation.


People rarely just come up with 'great ideas'. For that, you need to really understand the problem so that you can shape the solution. If done properly, this can drive real innovation.

Stakeholder alignment.


There are many ways of helping to align stakeholders, or to validate ideas that crop up across the organisation. User research is a great way of doing this to bring the voice of the customer to the table and present a neutral opinion that stakeholders can't argue with.

User research in action


Here are some examples of where I've seen the impact of user research in relation to the above. I can't mention all the brands, but you'd definitely know them all!
Understanding customer needs
I worked with a successful B2C food retailer that operated a subscription service. They had an idea for a new B2B service proposition which was loosely shaped around their existing B2C proposition. They were sure it was something that this new B2B audience would want. It was… kind of!
Rather than launching into a service design, we workshopped a number of concepts to validate with users. Over two weeks we prioritised concepts, created a lo-fidelity prototype and tested with users. The feedback from users reshaped the original idea into something that really was something that users wanted and needed. And it launched into a successful new business.
Time and money savings
When I worked with a commercial property broker, our stakeholders were adamant that they knew their customers and that those customers needed real-time exact pricing before they would make an enquiry. Those same customers told us a very different story.
The technical implications of getting this right were huge, involving a legacy system and getting suppliers on board. So, we designed three different options to test with users and gauge whether they needed:
Real-time, exact pricing of a space before enquiring

A range of prices

No specific price – instead focusing on photos and product information to help them connect with a property that would then drive the enquiry
The final design was a mixture of 2 and 3 above. Users needed good visuals to help them connect with and visualise themselves in the property. Having a range of prices helped them immediately understand if it was in their budget or not.
Doing this research during discovery meant the client avoided spending thousands of pounds on a new system and process that wasn't relevant to users.
Driving innovation
I was lucky enough to be involved in the very early stages of the design and build of the Dulux Visualizer App. This is an augmented reality app that enables users to visualise paint colours on the walls of their home. It was one of the first apps to allow users to do this. The idea for the app was born out of user research. In talking to users, two key insights came through loud and clear:
People living in the same house couldn't agree on colours to paint their walls

People wanted to go bolder in their colour choice but didn't have the confidence to commit to it in case it looked awful
We brainstormed how we could solve these two key customer issues that ultimately resulted in people not buying paint or defaulting to neutral colours. That's how the concept of the Visualiser was born.
UX worked with tech to sketch out concepts which we then continued to test with users, refining the design and tech to reach the right product. Without conducting this research we would never have uncovered these insights and the Visualizer may never have been created, and certainly not as early as it was. Another coup for user research!
Stakeholder alignment
A B2C retailer asked us to help senior stakeholders understand the impact of their decisions on specific features of their app. To capture customer data (crucial in understanding customers in the longer term), senior management had insisted on a login/registration feature that customers had to use before ordering the product. There was no way around it for customers but the stakeholders believed this wasn't a problem.
We invited the stakeholders to watch live user testing of customers interacting with their product. I remember walking past the room and saw one of the stakeholders literally on his knees willing the user to get past the login. The user was frustrated and irritated and said under normal circumstances they would abandon the product and use another brand.
The stakeholders got it. That day, from the observation room, the senior stakeholder requested that the feature be removed until they found a better way of doing it that met both business and user needs.
---
Latest Webinar:
Understanding New Digital Behaviours Through User Centred Design - Register Here
---
User research - it's a must!
As these examples show, user research helps uncover not only opportunity but helps you shape and validate that opportunity. It's a no brainer for me and at AND Digital it is a fundamental part of how we work.
Products can be designed and built without user research, but why would you do that when investing in quality research will almost certainly deliver a more relevant and engaging product that drives a better customer experience?
Research can be as extensive or short as the product requirement determine, or the budget allows. For me, some research is always better than no research, so find a way to include it. Aside from anything, people are fascinating and doing research with them is always enlightening and always insightful.
---
Talk to us about developing user experiences that engage and inspire.