UX and Design
Why every organisation must leverage data-driven design
12 May 2022 • 5 min read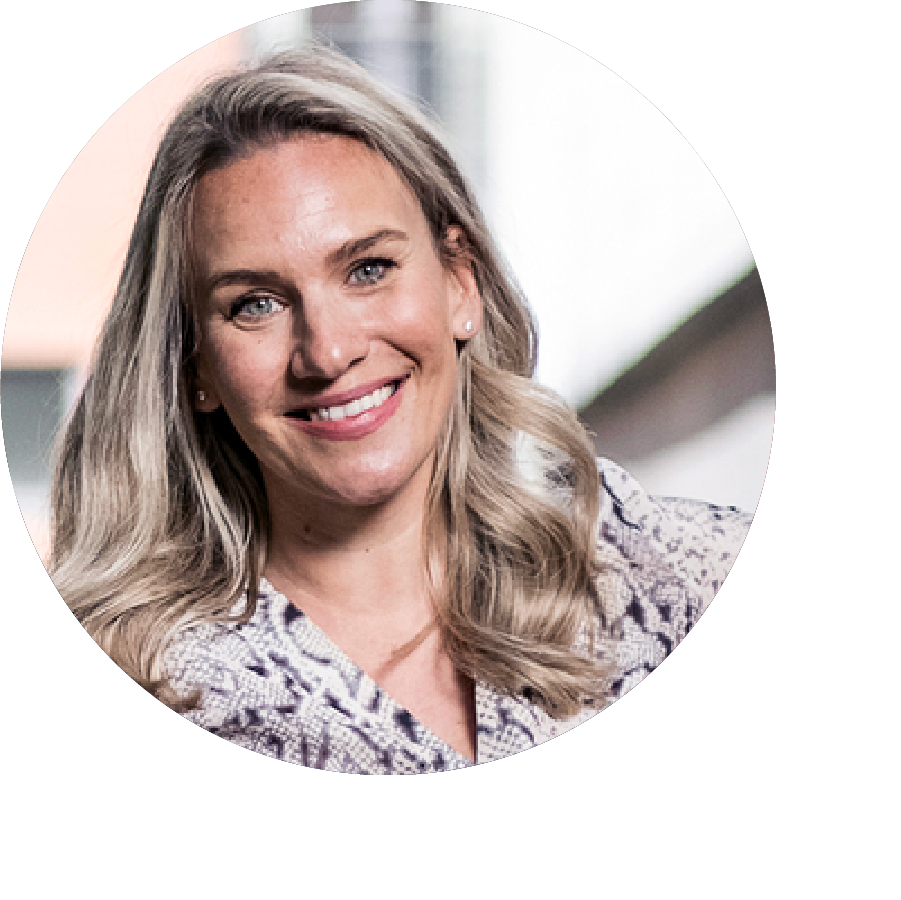 By Andrea Deevey
Data and design are inextricably linked. They're both essential to product development success. For the latest in our series exploring experience design (XD), Andrea Deevay, UX and Design Lead at AND Digital explores how data underpins experience design.
UX design has grown in prominence over the last few years. It is about designing fantastic products that customers use every day. Yet that word 'design' can be deceptive because it suggests a focus on form and function that are just the tip of the iceberg. True UX design is about so much more than making things look good and work well. It's about building great products that are tailored to the needs of customers and users
How do we do that? With data. Data drives our key decisions. Without it we risk making mistakes that will compromise the end product. Data-driven design uses a variety of research data to determine how to provide the best user experience.
Data-driven design is important because it helps to:
Understand your users and their needs

Move beyond best practice and assumptions

Create effective designs that drive conversion
Every organisation should treat design as an investment. It's no longer enough to design a visually pleasing product; it must also be usable. Usability - which refers to ease of use - is perhaps the most important factor when designing anything.
Even the very best designers need to test their designs for usability. In fact, the you only become the best designers by committing to continually testing and learning from users.
---
Latest Webinar:
Understanding New Digital Behaviours Through User Centred Design - Register Here
In the last three years, digital behaviours have changed dramatically. That's why it's more important than ever for businesses to understand digital consumer behaviour and design their products and services accordingly. User centred design (UCD) can help you do just that. At this event, we'll help you understand how putting the user at the centre of your product development process can create better products and services and help you stay ahead of the competition.
---
Finding the insights that support great design
Your designers are not your users. They probably belong to a different demographic. They have different expectations. They will navigate your product in a different way. Data-driven design helps UX designers look beyond their assumptions and reliance on best practice.
Every industry and business is unique, so following design guidelines to the letter or adopting the latest digital design trends won't always enable you to develop products with empathy – products that precisely meet the needs of users and improve their experience. For that, designers must gain insights specific to those users. There's a wide range of data types, tools and practices that can aid that process, from user research and usability test results to website analytics and surveys.

An example of using data-driven design to improve customer journeys comes from Virgin Atlantic. They used A/B testing to redesign their website. This led to:
A 14% increase in conversion rates

20% fewer support calls

Customers booking nearly twice as fast across all devices
Data-driven decision making
Many fear that adopting a data-driven approach to design might limit innovation, but this is not the case. It's true that focusing on improving conversion rates by small percentages can stifle innovation, but that problem doesn't stem from using data, but rather from how data is being used. Designers can - and should - be able to propose daring changes. But if those designers want their clients or other stakeholders to agree to implement their designs, they need to back them up with evidence.
Suppose, for example, you want to completely redesign the checkout flow for an e-commerce site. You can run usability testing to identify the stages of the checkout process that cause problems for consumers. Web analytics, for example, can show how many people abandon their cart. You could also survey or interview current customers to better understand their needs and experience to identify opportunities for optimisation and, hopefully, growth. These are precisely the sorts of insights that can support and guide design changes.
Data can also drive decisions early in a product's lifecycle. For example, it can help you to understand whether there's even a need or demand for your product. By conducting a competitor analysis, researching target users and creating personas you can gain a much clearer sense of how viable your product is for the market and, more importantly, where you might be able to add value.
Data-driven decision making in action
We recently did some work for the publisher Routledge. The work used data to inform decisions and, ultimately, the recommendations we made to the business.
To begin, we conducted thorough quantitative research of existing data using their web analytics. We then used behavioural analytics to understand consumer behaviours and pain points in the current journey. After gathering all the relevant data and compiling them into insights, we were able to understand what areas of the website needed the most improvement.
At this point we conducted some qualitative analysis in the form of user interviews. Qualitative data is great for gathering a deeper perspective and understanding the why. Why does a customer spend so long on this stage of the checkout? Why do we lose our customers on this page? Qualitative data can all too often be dismissed by organisations. This is because it's harder to interpret and understand. But non-numerical data is still data. And it's vital to your products' success.
Once we had gathered all the data and insights, we were then able to define a data driven A/B testing roadmap. This roadmap uses data to inform and drive decisions about changes to the customer journey going forward - so the cycle of using data in the business starts again.
This is a perfect example of the interrelationship between data and design. Data needs design to engage an audience. But design needs data to engage the right people in the right way at the right time. Both are essential to product success.
---
To explore how data-driven design could make a bigger impact on your business, talk to us.