Strategy
The 7 pillars of consulting
11 May 2022 • 7 min read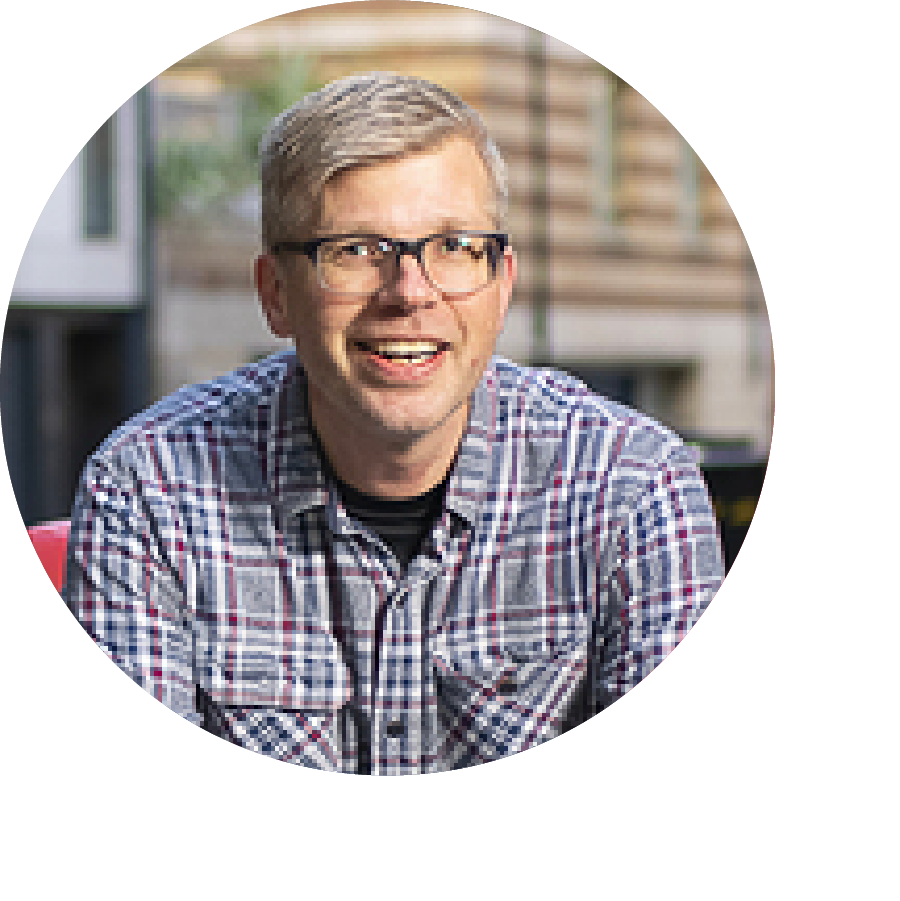 By Paul Boca
In a recent blog post, John Kearney describes why he chose to go into consulting and how it differs from working client-side. He talks about what you have to be prepared to give up and retain when going into consultancy. While it's certainly true there are trade-offs and compromises in consultancy, I prefer to see it as a set of key pillars that cover the range of different roles you play as a consultant.

Some pillars will come more naturally to you than others. However, what's important is that you pay attention to each one and spend time developing your skills and confidence in each.

Below I explore each of these pillars:
Advisory
Health checking
Troubleshooting
Stabilisation
Coaching and mentorship
Assurance
Practical support
Advisory: Be a fount of knowledge and experience


This is perhaps what most people associate consultancy with. In my own work, I get to do lots of interesting advisory work; this is appealing as it spans different problem areas and always challenges me. No two engagements are the same, as every organisation has different challenges and constraints, which means you can rarely just adopt a cookie-cutter approach. Instead, it draws on experience and knowledge.

Ongoing learning is essential when it comes to advisory work. It allows me to give clients the best advice for the specifics of the problem they want solved. Keeping up with current thinking and trends helps to ratify — and challenge! —- my thinking as well as giving me new insights.

In the early days as a consultant, it's common to experience imposter syndrome. There you are, with a client, charged at a particular rate with an expectation that you'll have all the answers. Of course, no-one has all the answers, but experience and knowledge will help you get there together.

Some examples of advisory work include:


How to deliver an MVP

Transitioning an organisation to being more Agile

How to organise and structure delivery teams.
Health checking: Helping people be the best they can


A health check is a great way to help organisations improve their delivery efficiency. I love undertaking these health checks, as it gives me a chance to talk to stakeholders at different levels of an organisation. You can find out a wealth of information through conversation, as you piece together different views.

Once I've done that, I then test them out by attending Agile ceremonies and reviewing artefacts such as Jira boards and backlogs. This allows me to go deeper into the delivery process and take a view on how certain practices are being implemented. I have to assimilate information quite rapidly and find areas for improvement within a timeboxed period.

The outcome of a health check is a roadmap of recommendations. Either the client chooses to implement the recommendations themselves, or I get the opportunity to help.
Read next: How writing my job description helped me own and define my career
Troubleshooting: Detective work
I'm sometimes asked by clients to look at why a certain aspect of delivery is not working as well as they'd like it to. This can cover anything from combating late releases, reducing the number of defects leaking into production, and improving team morale.

To do this, you have to chase down clues and gather evidence; you need to shine a light on various different parts of a delivery function. With the full cooperation of teams, you should be able to find the root cause. Sometimes you can uncover other problems that the client wasn't even aware of. I piece together all the evidence collected culminating in a playback to the client.
Stabilisation: Fixing things with minimum disruption

If troubleshooting is about identifying issues, stabilisation is about taking the necessary steps to fix them. It's about realigning an aspect of a given delivery project that has gone awry.

This is typically a very focussed and collaborative effort. Things work so much better when the client is involved in the fixes themselves. One of the great challenges, however, is stabilising without causing disruption. (Think of it like changing part of an engine while a car is in motion.) To minimise this, it's important to think ahead, being clear on the consequences of certain changes. That way, you can make the right tweaks to achieve the goal. Baby steps are often the only way forward, as stopping work completely to apply a fix is not an option.
Coaching and mentorship: Sharing knowledge and experience
Clients sometimes need help when adopting an Agile framework. These challenges often sit right within the Doing Agile vs Being Agile debate. The former can be read in a book; the latter takes longer and requires a real change in mindset. Depending on the needs of the client, I either share knowledge and experience to explain how I've done things in the past (i.e be a mentor), or offer guidance to help them reach their objectives (i.e. be a coach). Sometimes it's a combination of the two.

It's obvious that to explain something in a way that's simple, clear, and elegant, you need to really understand it. But what's surprising is that often, when you reflect on your explanations, you find that your understanding has changed; you realise that there may be new questions that you'd like answers for, or things that you need a refresher on. We should always be learning and open to new ways of understanding things — confusion in itself isn't a problem, but we need the self-awareness and humility to prevent it from causing problems.
---
Read next: The secret to building great stuff? Talk little but often.
Assurance: Predictability and reliability
In the context of Delivery, assurance helps to identify risks to delivery by assessing the maturity of an organisation's processes. Coming from a quality background, this part of consultancy is particularly close to my heart — I get excited when I see teams using data to drive predictability!

Data-driven delivery reduces risk. This gives stakeholders confidence in a team's ability to deliver. You've likely seen teams commit to too much work, leading to it being carried over, sometimes from sprint to sprint. This is then inevitably followed by difficult conversations with stakeholders and feeling under pressure. That's precisely what high-risk delivery looks like — it's not pleasant for anyone. The solution is almost always to start using data properly.

Assessing the health of teams is another aspect of assurance. Doing it helps you identify systemic problems, which can affect things like cadence and team morale. Discussions during team health checks result in actionable items to improve the status quo. Ensuring that teams are happy is such an important part of delivery; if you can get that right the rest will usually follow.
Practical support: Be ready to get stuck in
Clients sometimes need to bring in an experienced delivery consultant to fill a role to achieve a particular outcome. These are usually short-term engagements, with roles ranging from Scrum Master to Director of Delivery.

Each role will require different skills, of course, so it offers true growth potential and the opportunity to hone your skills. Coaching from a theoretical perspective is all well and good, but being able to demonstrate theory through real-life examples gives credibility. It provides learning opportunities and experiences that you can't get from a book or online course.
The secret eighth pillar...
Consulting — delivery or otherwise — requires a diverse range of skills and perspectives. One minute you might be advising, the next you might be deep in the weeds trying to understand or fix a problem. But there's one final thing - an eighth pillar, perhaps - that often gets overlooked: joining the dots to connect clients with other problem solvers. Doing this requires, in the first instance, a degree of awareness about your own skill set and the scope of your work, but it also depends on your network and relationships. Knowing who is around you, who has knowledge and experience within a particular field or with a very specific kind of problem is something that's rarely seen as a capability, but it can be the difference between good and great in consulting.
If you're interested in consultancy they might prove useful for helping you understand the type of work you're likely to be doing. If you're working with consultants, meanwhile, these pillars are useful ways of distinguishing particularly good consultants. People that are able to fulfil all the various aspects of a consulting role will be extremely valuable as they'll give you both the breadth and depth of support that should be part and parcel of consulting.
Paul Boca is the Principal Delivery Consultant at AND Digital.
---
Ready to take the next step in your career? Explore our roles in consulting and beyond.