Agile coaching
Strategies for Building a Culture of Learning & Innovation
12 June 2023 • 6 min read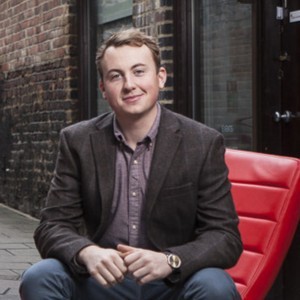 By Chris Alderson
If you hear the term 'digital transformation', it's likely you immediately think of diving head first into exploring new operating models and team structures. But if you take a step back, why is there the need to transform in the first place?
Organisations seek ambitious transformations to enable them to use digital technologies and rapidly develop digital skills, and to address evolving customer demands that are reshaping their industry at an unprecedented pace.
Implementing a new operating model or team structure is a 'one and done' exercise, but what often remains is confused people in new roles, trying to figure out where they now fit, and wondering what to do. People – and their willingness and ability to develop new skills and habits - are integral to the success of any transformation.
So how can we adapt our approach so we implement and foster long-lasting cultural change? A culture which encourages continuous learning of new digital skills, habits and techniques and prioritises innovating with the latest digital technologies – the sort of culture you'd expect to result from a 'digital transformation'.
Let's explore three effective strategies for building a culture of learning and innovation that will equip your organisation to cultivate an environment where continuous development and experimentation are prioritised.
Strategy 1: Set expectations in your People Value Proposition (and beyond)
If you're not familiar with People Value Propositions (or Employee Value Propositions), you can read more about them here. In summary, a PVP is a manifesto that makes clear what's expected of people in your organisation, and what they get in return as part of working with you.
Your PVP should set the behavioural standards that you expect people in your organisation to meet. In the context of building a culture of learning and innovation, you should lay out expectations such as embracing challenges, learning from failures, continual development of skills, celebrating learning, seeking feedback and pursuing growth opportunities.
Reference your PVP at the point of recruitment to set expectations early and excite new recruits about the opportunities you offer. Then continue to reference it as part of the onboarding process, to embed it and ensure people understand it's not just lip service used as a tactic to recruit them! Don't lose the momentum here though; make it part of your recurring patterns in 1:1s and feedback loops, to ensure recruits are delivering on the promise they have made in joining the company.
Involve the leaders in your organisation. Set expectations that they should be balancing work delivered with fostering a culture of knowledge sharing and encouraging experimentation.
Recognise and reward those in your team who look to innovate and learn. This sets the standard for others in your team and demonstrates that these are behaviours they should also be exhibiting. For example, support and sponsor access to learning platforms, attendance at conferences, and encourage new learnings to be shared with the rest of the team. If you reward behaviour that is anti-learning-without-innovating, your culture will remain focused on the heads-down delivery of your product and you risk being left behind in a digital world that is constantly transforming.
Strategy 2: Make time for learning and innovation, and collaborate with the rest of the organisation
This one sounds simple, but let's make it more tangible.
Making time to learn and innovate can range from a few hours every sprint to full days dedicated solely to exploring new technologies, experimenting with ideas, and expanding skill sets. For example, at AND Digital, our ANDis get 13 Upskilling & Innovation Days every year to use as they wish. They can use them to develop their skills in a topic of their choice or perhaps group with others to test a new innovative idea. Once someone has completed an Upskilling & Innovation Day the expectation is that they play back to their team and wider audience what they've learned, sharing thoughts of how they can use this in their day-to-day work.
Other examples of learning and innovation opportunities include recurring team-wide hackathons, participation in internal and external conferences and workshops, training and mentorship programmes, and creating communities of practice around a certain domain (e.g. the React Native Community of Practice) enabling those with a common interest to come together and discuss innovations and trends in that practice.
So, this is great, but agreeing such expectations with organisational stakeholders and business partners can sometimes be troublesome! Often there are doubts that value is not being delivered if there isn't visible development on the product relevant to your organisation.
How do you overcome this? Invite stakeholders into the learning and innovation process. Be clear and upfront about what you're planning to learn and your hypothesis underpinning that learning. Get feedback from them on the problem you're defining and tackling. You could also consider identifying relevant challenges that will resonate with them to get them excited!
Fundamentally, showcase the outcomes and impact of what you've learned or innovated on and invite a wider audience from your organisation into this. It's key to avoid the trap of simply providing a slide deck showcasing the outputs of what has been delivered as part of an innovation process. Instead, demonstrate the outcomes of what has been learned and the impact it has made. The outcomes will get people excited and creative juices flowing, so focus on embedding these in all of your upskilling.
Strategy 3: Community-based learning & personalising your learning offering
This strategy works on the principle of recognising that people have different learning preferences and motivations for learning.
Within our AND Academy, we've found there is better engagement with learning when running a community-based learning programme vs a traditional classroom style.
In practice, a cohort of people progresses through a course or programme together as a group, following a structured curriculum, over a longer period of time (e.g. 4-8 weeks) than in the traditional classroom environment.
In cohort-based learning, participants often engage in synchronous activities, such as live sessions, discussions, and collaborative projects. These foster a sense of community and peer-to-peer interaction. They also increase accountability and help change habits in the longer term.
They do this by balancing the autonomy for people to work on their own with a sense of belonging to small groups where they can receive feedback and express curiosity with similar learning goals in mind. Consider community-based learning programmes, either created in-house or externally, when crafting your company's strategies for learning.
For some, however, community-based learning will never be their cup of tea, with too much interaction and overhead! That's why you should be open to hearing your people's views on how they want to learn and innovate. If, for example, someone suggests a course on Udemy they'd like to take and think it would be valuable, sponsor it. Make people feel as though they can suggest new ideas and they will be heard.
I hope these have given you some ideas for how you can implement a learning and innovation culture in your organisation that can help drive your digital transformation. By implementing even one of these strategies, you can create an environment that truly values innovation and learning, empowering the digital team to stay ahead of industry trends, develop new skills, and drive continuous improvement within your organisation.
Event
AND Digital Lunch & Learn Series: Strategies for Building a Culture of Learning and Innovation
22nd June, 12pm ONLINE
Join our Lightning Decision Jam to explore more challenges and potential solutions for building a culture of learning and innovation in your organisation.