UX and Design
Top 5 Takeways from PUSH UX in Munich
17 November 2022 • 3 min read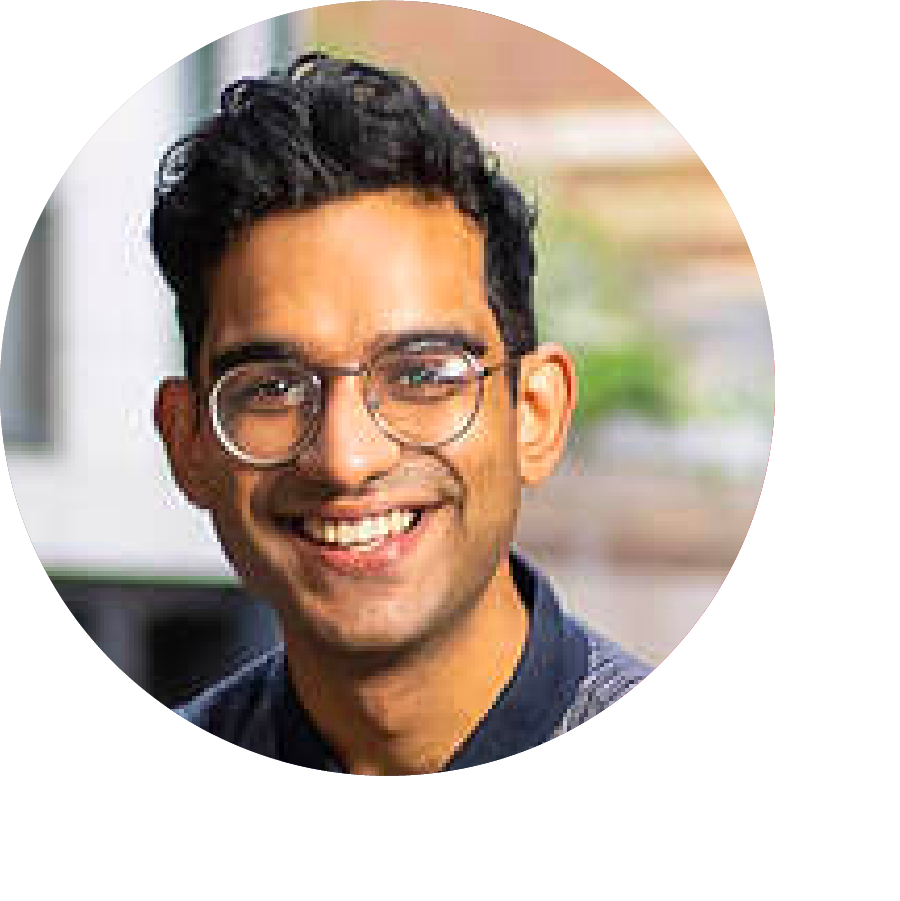 By Paavan Buddhdev
Last week marked the tenth anniversary of Munich's PUSH UX Conference, and among its prestigious 15-speaker lineup (featuring Google, Bumble, Twitter and Multiverse) was our own UX & UI Designer; Paavan Buddhdev.
This year's conference saw over 650 UX professionals come together from around the world, for two days of talks, workshops and interactive exhibitions. Plus, in honour of PUSH's 10th birthday, plentiful cake!

Here at AND Digital, we believe people are much more than their day jobs, so much so that our hobbies and passions form part of our job titles - or AND titles as we like to call them. This notion inspired Paavan's talk for the day - "Do UX Believe in Magic?" which saw his passions for magic and UX come together, to explore tricks of misdirection, storytelling and delight when it comes to crafting great digital products.

For those who couldn't make the trip to Munich - fear not - Paavan was listening intently. Here are his Top 5 takeaways from the world's best UX "magicians".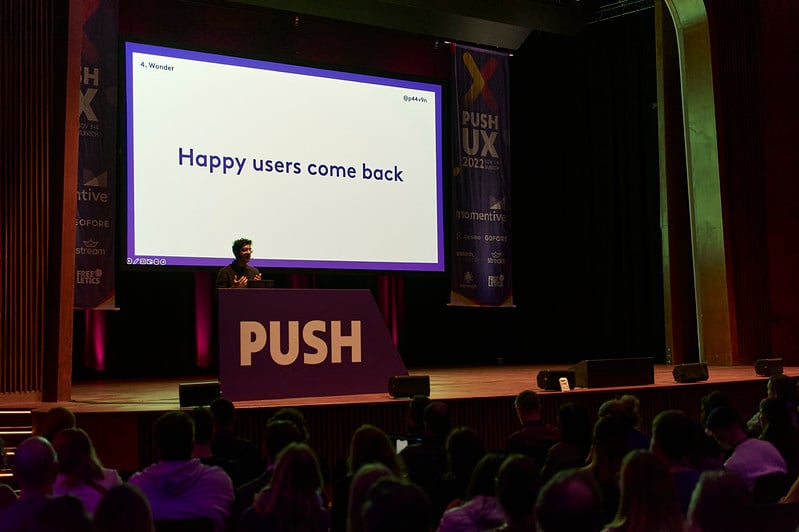 1. Stop designing for users(!)
Thorsten Jonas gave a passionate talk on Sustainable UX, and his hottest take was that, as designers, we should stop designing for users, and consider non-user 'personas' too (the climate, the planet, and other systems that have a stake in what we design). He showed how to do this at each step of the product development process. In his words: designing for humans should become designing for humanity!
2. Evaluate your products using a woman-centric framework
Mansi Gupta is the founder of a design firm called Unconform, which trains organisations in how to design with a women-centric lens. She outlined how to move from designing products that were simply offensive (like the 'pinky glove') or impartial ('one size fits men') to products that were holistic, and solved root causes of problems affecting women.


3. Lean on the research
Jason Barrons gave a great talk where he dissected our obsession with dark mode. He dug into academic research papers from across the fields of psychology, neuroscience and HCI to challenge some widely-held assumptions. More than just showing that 'dark mode reduces eye strain' is untrue, he emphasised the importance of designing from first principles.
4. Care about your team as humans, not just employees
Paola Mariselli gave an incredible talk looking at how to go from being a good manager to a great manager. She outlined ten steps, which included advice on feedback, resource planning 1-to-1s, psychological safety and career growth. My favourite point was this: treat each person not just as someone you're managing, but as a human with their own dimensions.
5. Starting over can be good
The final talk was by Sarmishta Pantham, who taught us about the power of staying a beginner. Her story showed how starting over regularly can be therapeutic, reflective and explorative, and that we're never 'just' beginners.
---
And Paavan's personal takeaway, after pushing himself out of his comfort zone on world stage?

"Speaking in front of nearly 700 people felt daunting at first, but the team at PUSH were so supportive. I even managed to throw in a few magic tricks of my own, which went down really well! I was also lucky enough to meet some incredible people. PUSH was definitely one of the best conferences I've been to — if you get the chance to go next year, I'd highly recommend it."

You can tune in to all the talks from the day, including Paavan's, on the PUSH website.

Inspired to improve your User Experience strategy? Chat to our UX team to see how you can delight with digital in 2023.