Digital Skills Gap
How does the UK's Digital Skills Gap vary by region and industry?
05 October 2023 • 3 min read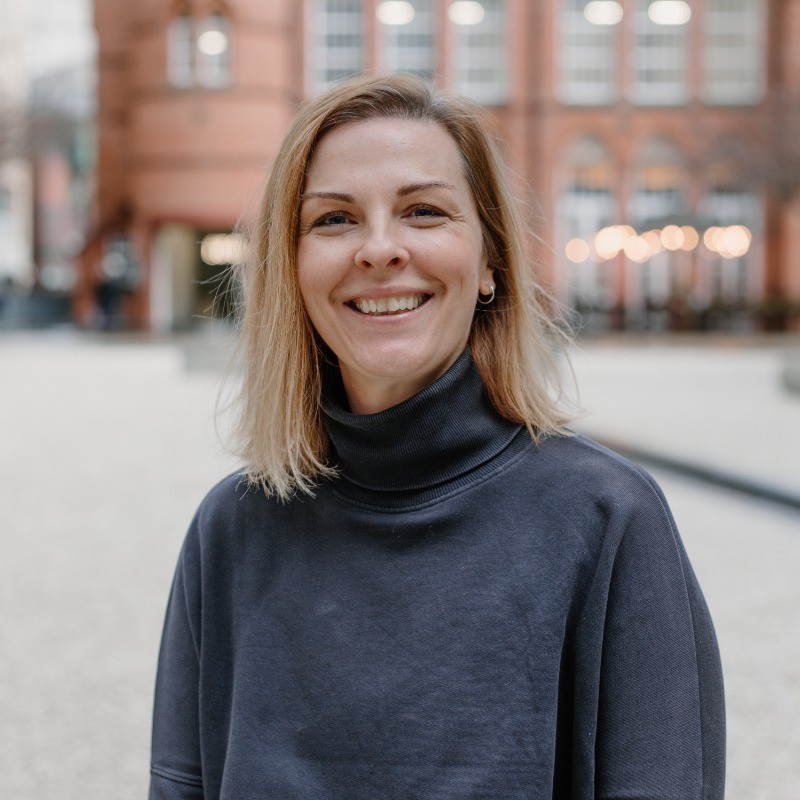 By Monica Todd
The Digital Skills Gap is the difference between the digital skills businesses need, and what they have access to. At a time when digital is evolving daily, technology is rapidly overtaking the number of skilled professionals in the country who can actually harness it. Our country-wide research found that 23.5% of all vacancies directly demand digital skills, and that without these roles filled, the country risks £50bn of GDP per year.

It's clear that hiring isn't going to plug the gap, and that companies need to focus instead on a bespoke programme of development for the talent they already have. That's why we've developed a new interactive tool that will help you to understand the Digital Skills Gap in your region or sector, and help you plan for how to address it within your business.
What is the Digital Skills Gap?
The Digital Skills Gap is the gap between the digital skills businesses need and what they currently have access to. It's the huge disparity between the number of vacancies in the market, and the number of job seekers with the skills to fill them. It's also an understanding and alignment gap; with leaders and managers seeing separate paths forward for effective action, and hiring managers failing to agree on the valuable skills they want to recruit for.

As a whole, the Digital Skills Gap stems from a general lack of understanding around the broad range of skills required to guide, design, build and deliver tech-enabled products and services.
What is the economic impact of the Digital Skills Gap?
At a national level, the direct demand for digital skills is present in 23.5% of all vacancies, which translates to £240bn of GDP at risk each year. The risk will only increase as the scale of demand for digital skills increases.

Currently, 7-14% of all employed roles are digital-specific, but this number rises as high as 92% when it comes to roles requiring basic digital skills. If the demand for digital skills continues as it has over the last three years, a conservative estimate indicates the need for an additional 1 million digitally skilled roles per year. In perspective, that's more than the total number of graduates we have entering the workforce each year in the UK. As a result, the Digital Skills Gap is also a profound productivity gap for the UK.
How do we close the Digital Skills Gap?
Graduates are nowhere close to closing the talent gap, and hiring isn't going to solve the problem on its own either. This leaves the development of existing talent as the most sustainable and cost-effective option. And yet, companies are not investing in digital upskilling.

Despite over a quarter (27%) of knowledge workers believing that they lack sufficient digital skills for their job roles, almost six in ten (58%) claim they have never received upskilling from their employer. A quarter (22%) say that their company does not offer digital upskilling at all and, where available, 52% believe their organisations only see digital upskilling as a worthwhile investment for obviously tech-focused roles.
How is the Digital Skills Gap affecting different UK regions and industry sectors?
We've made the Digital Skills data trends from our 2022 whitepaper available so that you can gain a deeper understanding of how the Digital Skills Gap is impacting your region and sector.

Visit our UK Digital Skills dashboard to search top UK digital jobs and skills, and see how many vacancies demanded these skills by industry or location in 2022. You can also identify which skills clusters are 'generalist', 'specialist', 'hard' and 'soft', and see which skills are being hired most across industries. Crucially, the dashboard has a view of the average salary expected for different digital roles across the UK's cities.

The dashboard is in beta and based on data from Jan-July 2022. Comments, suggestions, and feedback from users are welcomed as we continue to develop it.
Join the Digital Skills Gap discussion in Birmingham
Learn more about how to develop a world class team for your tech business at our Digital Skills Symposium Day on 17th October 2023 in partnership with University of Birmingham during Birmingham Tech Week. Visit the Birmingham Tech Week website to register and join us for the inspiring panel discussions. Providing expertise on how to attract, recruit, retain and develop digital talent within a growing organisation.