UX and Design
Help clients innovate with an end-user strategy
08 June 2022 • 4 min read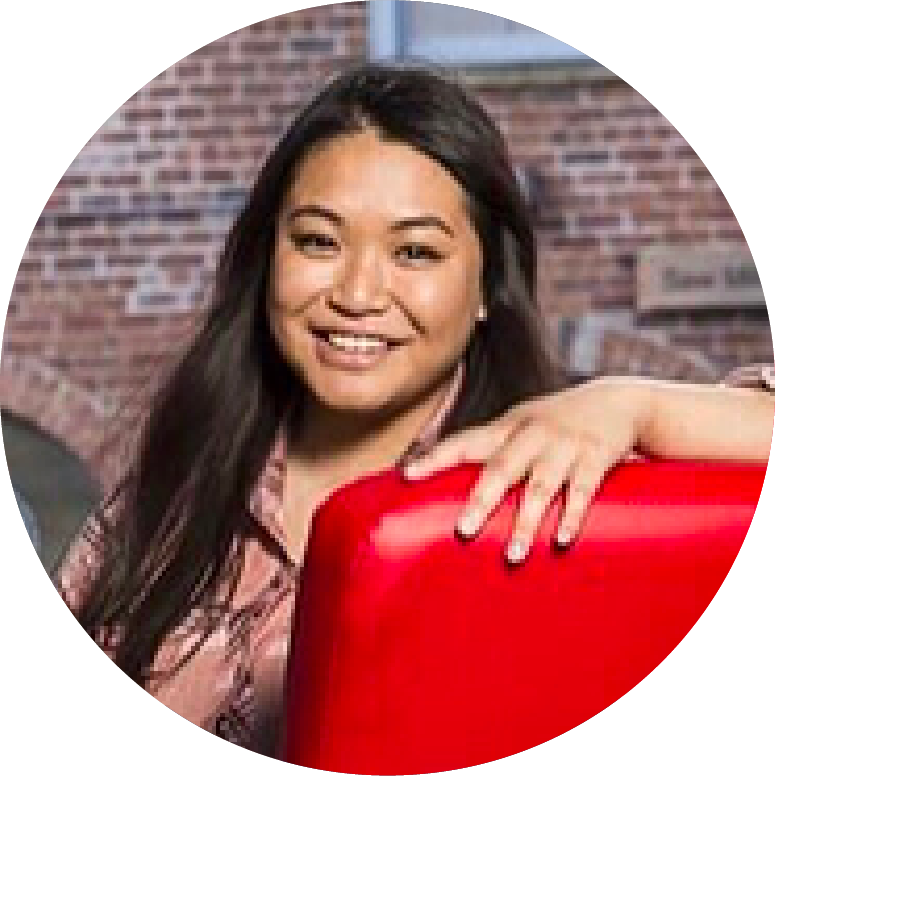 By Elysia O'Keefe
Have you ever been told to think outside the box, but been afraid to actually do it for fear of judgement or worse, failure? In our latest blog, which forms part of our Experience Design series, Elysia O'Keefe of AND Digital explores the immense pressure on designers to hit the nail on the head early on.
As designers, it can be hard not to take criticism as a personal attack on our abilities. Unfortunately, this can hinder the emergence of unique, innovative ideas.
But what if there was a design process (appropriately called user-centred design) that could give you the creative confidence to design to solve problems, instead of designing to impress? By learning not to view user research as valuable only in the discovery phase but as a process to be followed throughout, we can find comfort in knowing that our solutions are being driven by users' needs rather than our ability to fix problems straight away.
What is UCD?


User-centred design (UCD) puts users at the heart of the design process where they are involved in every step of the product's development. Every step must consider the user first, as keeping their needs, goals, and feedback in mind helps to future-proof your solution and ensure it stays relevant. Ultimately, the aim of the iterative process is to address the whole user experience and regularly assess the impact of new design additions.
UCD core principles


Keep these five key user-centred design principles in mind throughout the product's entire creation to help sustain confidence in both designers and users.
Empathise with users: A deeper sense of empathy emerges from closely monitoring how users really feel about your product at every stage of its creation. Empathy is vital to creating ethical designs and a helpful reminder that you are designing to make a difference, not to impress.


Fail fast and learn faster: To avoid going too far down the wrong path, involve your users from the very beginning. A clear understanding of their needs and requirements will give you the confidence to explore new avenues of creativity, and save you time undoing mistakes later down the line.
Use a variety of investigative methods and tools: Different feedback channels serve different purposes, so you shouldn't feel limited to one particular method. For example, you might opt for usability testing to observe and identify pain points in your product, versus a survey the relies on people remembering the steps they took. Acquiring meaningful feedback will allow you to see the product from the users' perspectives.
Ensure constant iteration with feedback loops: Feedback loops allow you and your users to maintain a two-way process, ensuring that feedback turns into real, visible results. When users see that their voices make a difference, they will be more willing to keep providing feedback. With high engagement, you will be able to quickly validate the changes you introduce and maintain a good development pace.
Keep it simple, clear, and consistent: The fundamentals of great design still apply when it comes to the practical application of these principles. Use plain language, consistent interface elements and intuitive interaction patterns to reduce unnecessary mental effort for the user.
---
Webinar: Understanding New Digital Behaviours Through User Centred Design -
Register Here
In the last three years, digital behaviours have changed dramatically. That's why it's more important than ever for businesses to understand digital consumer behaviour and design their products and services accordingly. User centred design (UCD) can help you do just that. At our upcoming event, we'll help you understand how putting the user at the centre of your development process can create better products and services, helping you stay ahead of the competition.
---
What does the process of user-centred design look like?


The following steps make up the UCD process. It is iterative and puts the users' needs at the forefront of all stages of design and development.
Source: interaction-design.org
Understand the context of use:

Identify end users and gain a clear understanding of their environments.
Specify user requirements: Establish why users would be interested in your product and how they would use it.

Design a solution: Once you've collected the information you need, you're ready to start prototyping your designs. This is the fun part!

Evaluate against requirements:

Test your design or concept so you can observe how users interact with it, then capture feedback. Usability testing is the typical method of testing prototypes with end users.
The more mindsets, the better


To leverage diverse expertise and perspectives, your design team should include professionals from across multiple disciplines (e.g. psychologists, designers, engineers) in addition to stakeholders and the users themselves.
Why does innovation need a process?


To support the introduction of innovative ideas into society, it is crucial to ensure that they are successful and sustainable. Regular design evaluation may involve having to go back to the drawing board, but it is necessary that impactful solutions are desirable, workable and viable.
Conclusion


Good ideas alone don't become living, breathing products without the right execution. Any new idea is only valuable if you have the ability to take it to the finish line. By continuously testing, reviewing and revising with UCD, you can expect to either learn from your mistakes or put new ideas into development - both of which are exciting outcomes for everyone!
Elysia O'Keefe is an Associate UX/UI Designer at AND Digital.