Community
Getting a job in tech: Your questions answered
23 March 2022 • 5 min read

By Rachel Johnson
Searching for a job in tech can feel daunting - overwhelming even. This is particularly true if you're from a background that has largely been underrepresented in tech. Many women, for example, feel nervous about entering the tech industry, often questioning whether they'll be welcomed into spaces that have a reputation for being dominated by men, and whether they'll feel comfortable enough to thrive and succeed.

This feeling is sometimes compounded if you're moving into tech from a non-tech role. That's why AND Digital is committed to making its corner of the tech industry welcoming and accessible to all. To do anything different wouldn't just be wrong, it would also rob us of many talented people with a huge range of perspectives and experiences - we know we're stronger because of our openness.

If you're still not sure about making a move into tech, AND Digital's Recruitment Lead in the south, Nick Brough, gave us his thoughts on some of the anxieties and concerns of many people when considering their first role in the tech industry…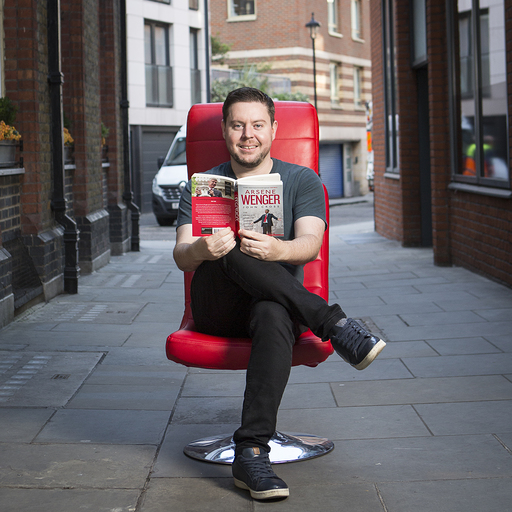 Nick Brough, Recruitment Lead, South
The tech industry has a legacy of inequality that it still needs to tackle. While there are many amazing companies out there that go above and beyond to make tech a welcoming space for those traditionally marginalised, much more needs to be done. While we can't change the attitudes and actions of every tech company on the planet, we believe we can lead by example.

We do that by making sure that women, people of colour, and neurodivergent people are always given the opportunities and support they need to thrive and grow. Given a legacy of inequality - not just in tech but in all areas of society - it's vital that we pay attention to who is being given opportunities and support, and who isn't.

In the first instance, a critical part of this is giving people the confidence and validation they need to take risks - taking the next step in your career can, after all, be an anxiety-inducing experience. There are a number of questions that frequently come up in our conversations with potential employees. They're always understandable, but they can be damaging and limiting. I'm eager to help people put their fears to rest and seize the opportunities that come their way.

Here are some of the questions I get asked most often. If you're in this situation, hopefully my responses will put your mind at ease and help you build that confidence you need to achieve your goals and grasp that next opportunity with both hands.


How to build the skills you need
"I'm not (yet) qualified in tech and I don't currently work in a tech role. Realistically, what sort of timescale do you think I'm looking at to build the skills to enable me to work in tech?"
You may not be qualified in a tech role yet but you will already have transferable skills that will have taken you further along that path than you might expect.

At AND we hire associates that may have just finished their degree or bootcamp training and we can grow out their tech skills from there. You're closer than you think to making that change.
What to do as a career-changer

"What are recruiters looking at if I'm a career-changer?"
If you're a career changer, what we really want to see is evidence of your curiosity and ambition. This could be things in your previous role - perhaps you managed a website or helped deliver a project or event. Maybe you even had a role within a leadership team or steering committee. But it doesn't just have to be role-based. It might be things you've done outside of work - bootcamps, personal projects - anything that demonstrates your interests and the type of person you are: that's what really matters.

"How easy is it to switch from a non-tech to tech role within AND Digital? Is there training and development available to help me do that?"
Whilst it isn't easy to switch careers in many companies, AND Digital has a culture of self-development and growth. We encourage all our ANDis to grow and find the path that is right for them, with 13 paid training days to focus on personal development and growing skills they're passionate about We have an incredible Academy team that is dedicated to the upskilling of ANDis and a network of amazing internal and external trainers there to support your development.
How important are degrees? And what type of degrees?

"Can you give me an idea of the breadth of degrees that ANDis hold – and is there one degree course in particular that you feel might put me at an advantage in getting into the industry?"
There isn't one type of degree; it depends on what you want to get into. Generally, a computer science degree will give you the breadth of knowledge needed to be able to make the choice about the different areas of opportunity within tech. From there you can then focus on the modules necessary to explore that area further. However, if you already know you want to get into something such as design work, then it may be best to explore a degree in that area.

But that's not to say that you need a degree to work in a given area - you might not even have a technical background. There are plenty of great engineers, designers, and product managers who come from many other disciplines. The important thing is that you have a natural curiosity and that you're committed to learning new things.

"Aside from the qualifications, what experience would put me at an advantage in securing a tech job at AND? What's the best way to go about getting that experience?"

I would say a demonstrable approach to upskilling and developing yourself is vital to working at AND. Identify some areas in which you would like professional development and start working on yourself.

Whether it's taking a course, attending a talk or reading a book in a specific area, there's real value (at AND and beyond) of taking control of your professional journey.
---
Want to take the next step in your career?