Community
Remote Onboarding at AND: My Joining Experience
16 June 2021 • 5 min read
Joining a new company can be daunting at the best of times, but starting a new job remotely is a brand new experience for most, and it comes with a new set of concerns like:
How will I set up my computer and systems?

How will I meet my team?

How will I get to know the company and its culture without being in an office?
With the right tools, mindset, and culture, remote onboarding can be a fun and exciting experience. The AND remote onboarding experience is award-winning, and after joining in May, I got to find out why.
AND Welcome
AND onboarding doesn't just begin on day one over Zoom; it begins immediately after accepting your new job. The AND onboarding team makes you feel welcome and at ease weeks before you officially join, with regular updates and a dedicated onboarding site.
The AND Welcome site includes:
Your schedule of activities for the week

A pre-starter to-do list so you're prepped for day one (adding payroll info, setting up your laptop etc)

All of your FAQs answered

The chance to meet your fellow ANDis, with a profile of "get to know me" questions for each new starter.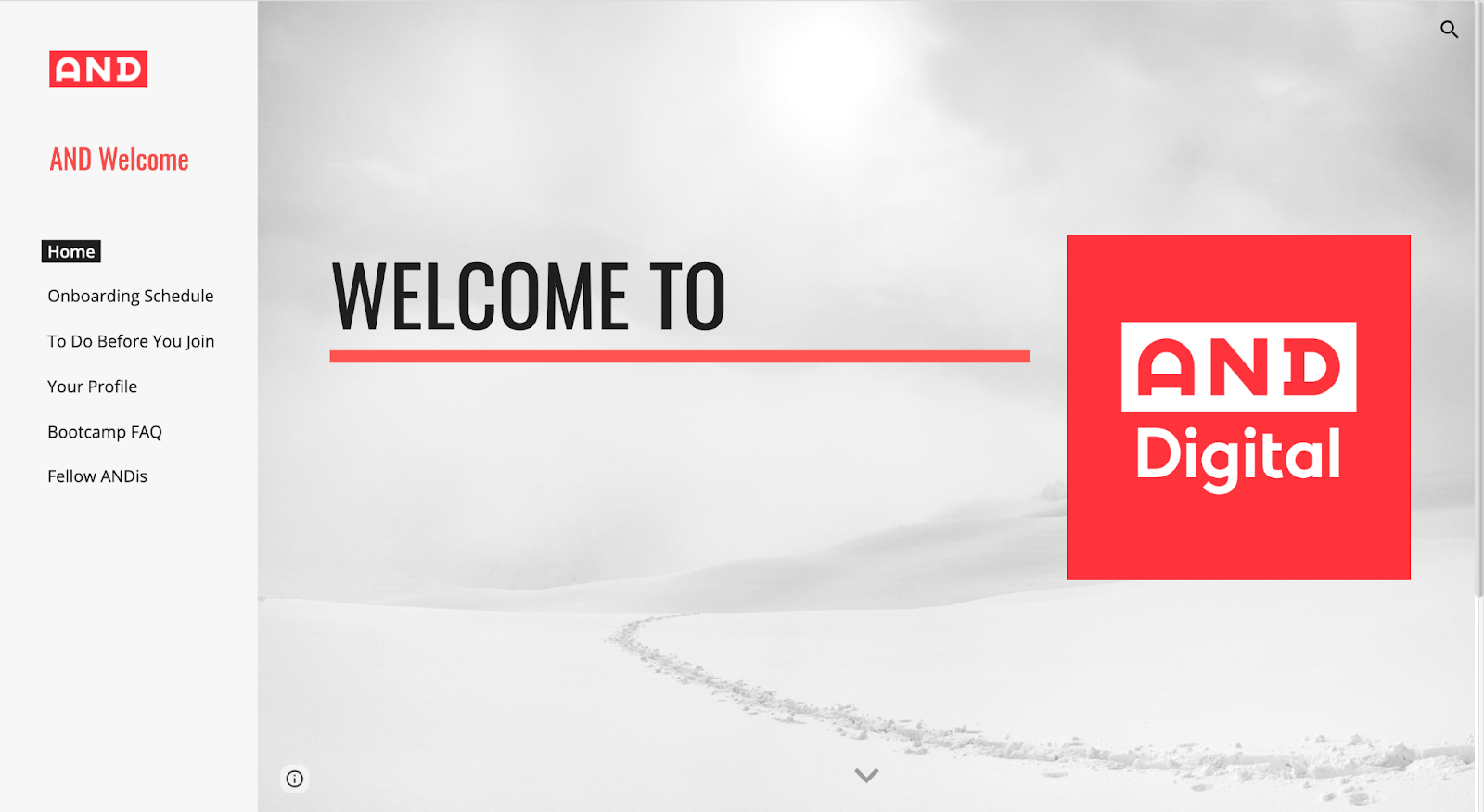 For your ANDi profile, you need to provide your "AND title" - something you'll notice lots of ANDis using on Linkedin. Being a people-first company, AND strives for work-life balance, and celebrates the hobbies and talents that we all possess outside of our day jobs. The AND title is a great way to showcase more about yourself, and always a great conversation starter. My official job title is Digital Marketing Specialist AND Armchair Cricket Pundit.
Laptops are couriered straight from the manufacturer, so they need to be set up to access AND servers and software. This can sound a little daunting, but a dedicated onboarding coordinator (who you'll liaise with throughout) provides a detailed and easy to follow step-by-step guide for set up. There's also an IT session on day one to ensure you're all ready to go.
Your onboarding coordinator also sends a really thoughtful welcome gift in the run up to starting, which is dedicated to your chosen AND title. This is the icing on the cake of a fantastic joining process, and it feels like the company is just as excited as you are to have you on board.
Your onboarding team
AND is a fast-growing company, and so you're never alone as the newbie. Anywhere between 15 and 70 ANDis can start in a single week, split across every area of the business. This means you have the chance to share the experience with people joining in all departments, ranging from Cloud Engineering to People (HR).
An onboarding group usually consists of around 15 people, led by a dedicated coordinator from AND's award-winning onboarding team. The intimate group size ensures you have the chance to interact and get to know everyone joining with you.
How ANDuction works remotely
Zoom fatigue is a real thing, and definitely a concern when you're in on a week-long remote onboarding course. Luckily, the timetable is crafted perfectly to allow for screen breaks every hour, allowing you to stretch and grab some refreshments.
The day splits up into a combination of full group calls and breakout rooms (for smaller group interaction and task collaboration). There's a great mix of activities to keep the sessions engaging, from learning sessions and talks to interactive games and quizzes.
What's involved?
As with any induction, you get to meet key stakeholders from around the business, including CEO, Paramjit, who shares AND's vision and how you'll play a key part in the company's ambitious growth. A Q&A with Paramjit also allows new ANDis to pose any questions about the company, services and culture.
Although the ANDuction occurs before you officially join your team, you have the chance to meet team members, your line manager and your "buddy" - a friendly face to help you settle in.
ANDs people-first culture is shown throughout the induction week, with sessions that focus on understanding and managing unconscious bias, how to give and receive feedback in a respectful way, and most interestingly a HBDI test to explore your preferred ways of thinking and communicating.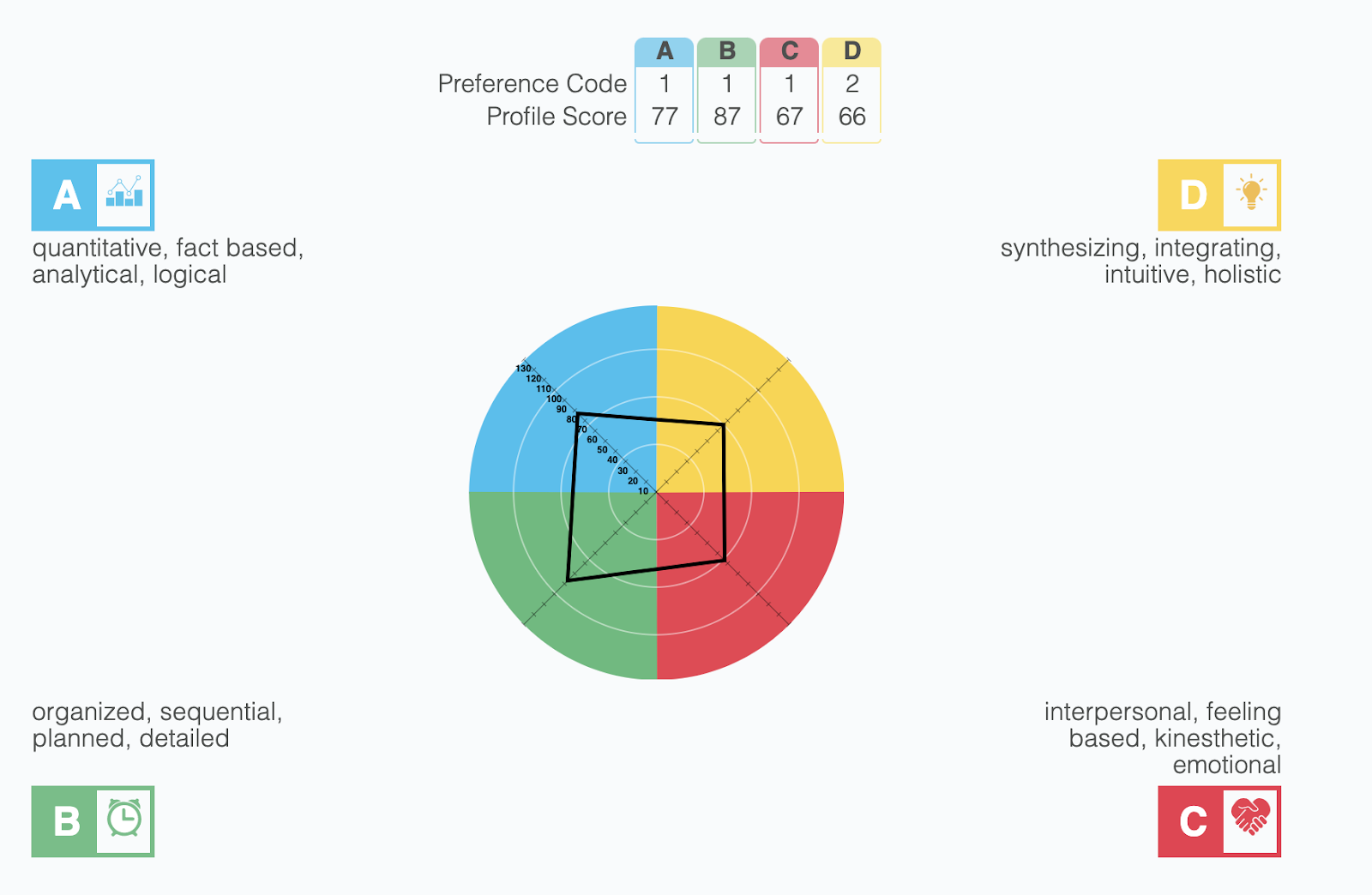 As well as learning about company values, culture, and benefits, the week prepares you for the day-to-day of working at AND. There's a chance to hear from ANDis about what their role involves, and details of some of the exciting projects they're working on.
A huge part of ANDuction is the 2-day Scrum Master course, led by one (or more) of the company's dedicated Agile coaches. The course is suitable for all, whether Scrum is a brand new concept, or you're well practiced. It covers the defining principles of Scrum and how it differs from other working methodologies, before moving on to how a Scrum team functions, and how it manages workload. The course fully prepares you for the PSM1 exam, and for working with your squad.
ANDuction week is fast-paced with lots to learn, but perfectly tailored to ensure it's completely digestible. A dedicated onboarding site stores resources and slide decks from all sessions throughout the week, and you can check back any time to refresh your knowledge.
Fun AND Games
Of course, the week isn't all learning and business - there are games, quizzes, challenges and socials. The first day gets competitive with a Masterchef cook-off, and there's a chance to wind down mid-week with a group social. The week ends with a Friday takeaway courtesy of AND, well-earned after a packed week of learning!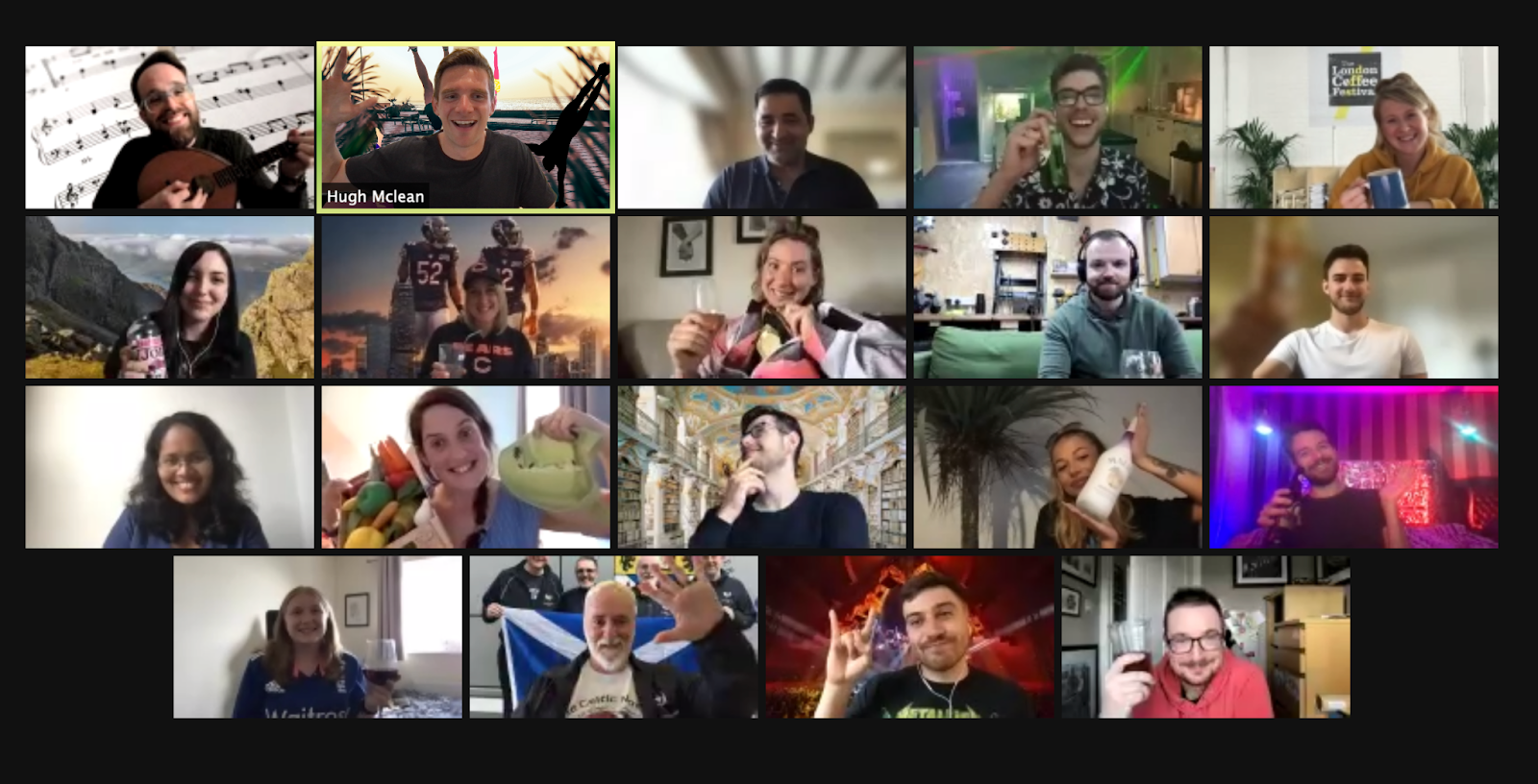 Hesitations about joining a new company remotely are natural, but AND's onboarding experience is incredibly welcoming, supportive and fun. It's the perfect preparation to have you excelling in your new role in no time!
If you're interested in embarking on a new career journey, and experiencing AND's award-winning onboarding first-hand - check out the open roles in your area.