Community
How AND's onboarding process supports neurodiverse employees
26 November 2021 • 7 min read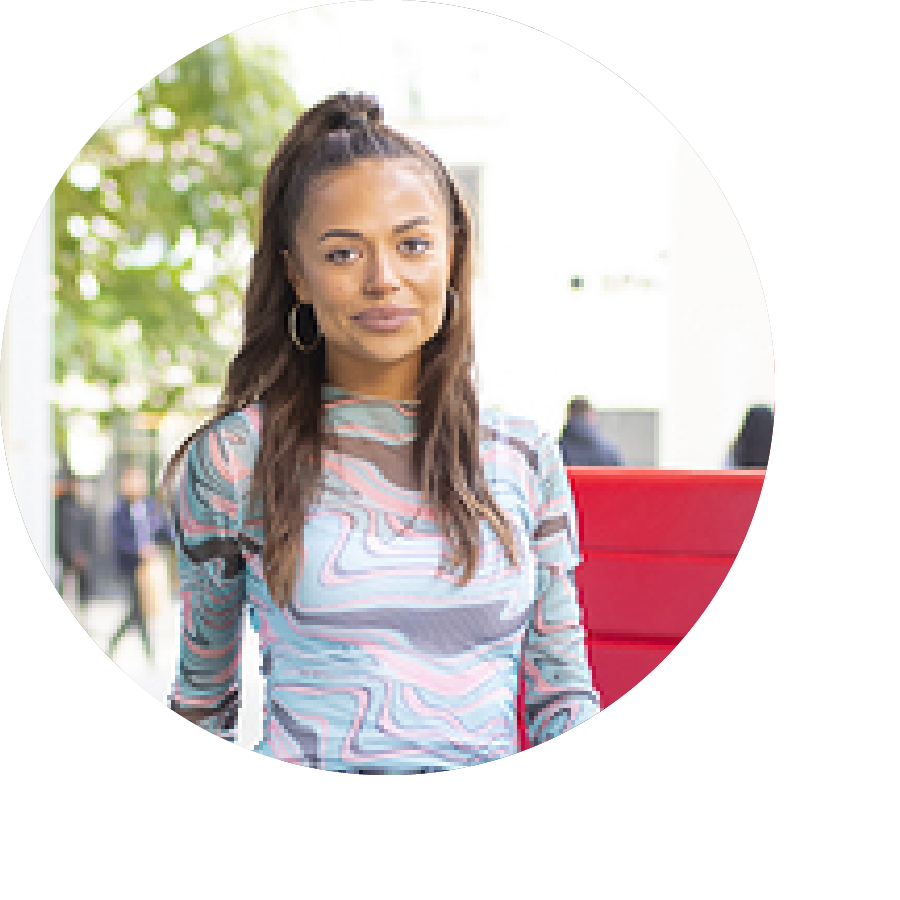 By Phie Pethers
At AND, when we look back at our onboarding experience, we may think of the bond we've made with fellow ANDis, the zoom screen with around 20 ANDis on a call, our Founder's talk on Day 1, and other experiences that hopefully bring a smile to our face. Most of us have similar experiences, however, some of us also have a few different memories.

During the time I joined the onboarding team, there was a focus for the team to be inclusive and cater to everyone's learning needs. The team had been looking into needs and talking to multiple ANDis who were keen to make this happen, and I became fascinated with D&I and wanted to make inclusivity in onboarding a focus of my objectives for the remainder of the year, along with my fellow ANDi, Julia. During the same time I had just started being diagnosed with Autism, and later on (being present day) also being diagnosed with ADHD. It's estimated between 30-40% of the population are neurodivergent, and on a shocking note for myself it's estimated only 22% of autistic adults are in employment, and 60% of adults with ADHD have lost or changed jobs due to their ADHD behaviours and characteristics.

One of our key goals at AND, to reach our 2025 BHAG (Big Hairy Audacious Goal), is to stay people first and to be a top 10 company to work for in all of the regions that we operate. With elements of our culture, being fun, friendly and open it goes hand in hand with inclusivity and some would say this could be our key driving force to ensure these remain at the forefront of ANDi's minds. However, striving for ANDs whole onboarding process being suitable for everyone from a diversity and inclusion perspective is simply a personal passion that Julia and I wanted to drive through the business.

We began with doing online research about what neurodiversity is to try and gain an understanding of the differences within brain function and behavioural traits, how our current onboarding process may not be inclusive for all, and changes that we can make to make it as inclusive as possible for everyone.
We found some potential 'quick fixes' we could take action on immediately to start making elements of onboarding more inclusive, such as changing all the fonts in presentations to Arial with a font size of 12-14+, making sure there is clear spacing between lines of text and nothing typed in all capitals, and also change the contrast of the presentation slides to have a less harsh contrast of black lettering on a white background, BUT we started to notice the branding and original top quality look of the slides were starting to dampen!

The beauty of AND and being truly People First, there are so many passionate ANDi's who are willing to help with ideas, research and implementation. When faced with the branding issue we've had some fantastic UX designers offer to make those changes that allow us to keep our branding whilst still making the slides more inclusive! Moving forward we also want to start implementing illustrations, videos and audio where possible to encourage all learning preferences and styles.

Another example of how we are able to collaborate together with the same end goal of being inclusive is the accessibility toolbar, a tool that can be used on webpages by the user to make quick changes to suit their needs (such as increasing font sizes). When collaborating on ideas of how to be inclusive across departments, we were made aware that our recruitment team were looking into an accessibility toolbar for use within recruitment, which is something we also wanted in onboarding, so once they have access to one we'll be able to duplicate it for onboarding too!

A big thing for us is that we want everyone to feel included and able to participate in sessions throughout their onboarding, and that not only involves us educating ourselves in the onboarding department, but it also involves us being a part of raising awareness to the rest of AND. We have existing ANDis deliver sessions throughout onboarding, so not only is upskilling knowledge with existing ANDis on neurodiversity and inclusivity a great professional development skill for the existing ANDi, but it allows a consistently smooth experience for all new ANDis joining.

We aim to do this through multiple channels:
As AND as a whole makes a conscious effort to become more aware and educated on neurodiversity, naturally information on what it is, what it means, and how ways of working and group activities may not be suited for all, should result in ANDis starting to seek to make changes to be inclusive to all.


As we educate ourselves in onboarding, we will eventually be able to be confident enough providing hints and tips to existing ANDis delivering sessions in onboarding to help them make sure their delivery style, presentations and involvement in our sessions are inclusive for all, and doesn't halt anyone's learning or engagement.
We have a fantastic feedback culture at AND, it is something highlighted and encouraged from the first week in onboarding. We can utilise our psychologically safe environment to find out, truly, how people found their onboarding experience, particularly from those who are neurodivergent, and where we could have provided them with more support. The feedback isn't just for our own knowledge, but can also be shared (with consent, and anonymity if wanted) with the wider company so that we can all learn, change and grow together.
Another great source of knowledge has been our external networks. In September 2021 our Tenzing North team was fortunate enough to meet with a fantastic individual called Kate from a company called 'Adjust Services' who spent 3 hours with us talking out what neurodiversity is, how companies (and the larger world) have neglected to be inclusive of everyone's needs previously and gave us incredibly insightful first steps to take and resources to use to reduce, and eventually eliminate, that from our ways of working and operating. This is fantastic knowledge which again can be shared with the wider business.

A few ideas that have stemmed from the initial research that we feel could be useful to implement are initiatives such as the onboarding coordinator for the individual's instance recording an introduction video to say hello and an overview of the agenda for the instance. This could be great in reducing any anxieties the individual may feel, sets expectations and plans for the next 1-3 weeks and also is simply a friendly face they can put a name to rather than standard emails before joining us on day 1 at AND. As well as this, we are at the start of planning an onboarding video that walks you through the process from start to finish. This will be amazing for building excitement to join AND, reducing any potential nerves and giving clear insight into what it is the individual will be doing. We will also look into existing ANDis sharing their personal stories about support and adjustments that have been made at work to suit their personal needs so that others feel confident reaching out about how we can best support them personally.

So the big question: when will this happen?
The answer is it's already started! We've only just scratched the surface on the research of how to be more inclusive, and only just started making the immediate changes that we can, but there is so much more to do.

We also have plenty more research to complete ourselves to find other ways of being inclusive and actions we can take off the back of them. Ideally, by the end of Q1 2022, we would like to have a well-rounded view of how, and where, in our onboarding process there are elements of our onboarding that aren't inclusive and make the changes needed to have a positive outcome for all. Will we be able to make onboarding 100% inclusive for everyone's needs by then? Probably not. Everyone's needs are unique to them, and the broad list of what neurodiversity covers is continually growing, but that's why the approach to the changes being made should also include everyone's mindset. We shouldn't be looking to hit targets, fit a quota, or simply appear as though we care. By changing our mindset to continual learning and always striving to be diverse and inclusive, through trial and error, and leaning on our 360 feedback culture, we'll be a heck of a lot closer to being the best that we can be as a company.

To connect it back to our core values at AND: by using our wonder that we have already begun to implement on how to be more inclusive for everyone coming into AND, sharing our learnings and experiences along the way with our stakeholders and ANDi's, we will get ever closer to delivering an experience that can delight all. We have a way to go and this we recognise, but every day we are making small strides to further understanding of being as inclusive as possible at AND.
Phie Pethers is onboarding coordinator at AND Digital.