Big data
Managing the opportunities and pitfalls of data: Putting the customer at the centre of everything
11 August 2021 • 5 min read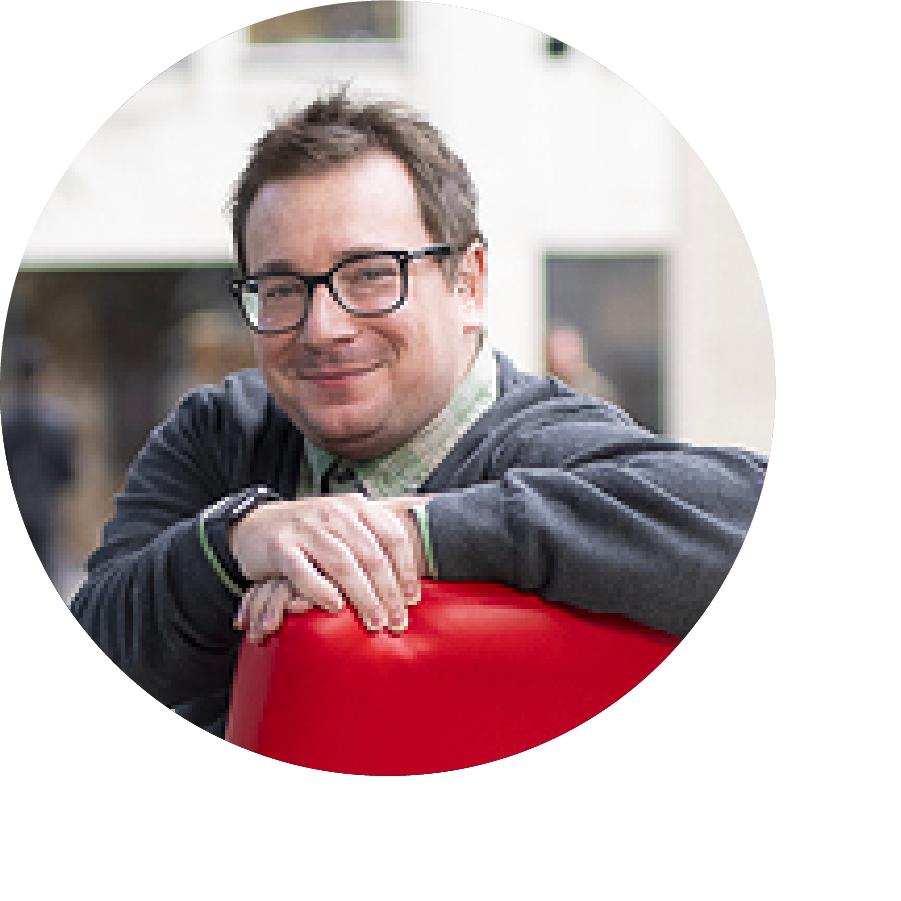 By Adam Lee
There is one constant in the changes that have taken place in the digital space over the last half a decade. And no, put down your Gartner reports - it isn't cloud, it isn't artificial intelligence. In fact, it isn't technology at all: it's you. The user.

Even those changes that seem deeply technical or rooted in policy - everything from mobile-first development to GDPR - ultimately stem from changes in user expectations and behaviours. Would we have GDPR, for example, without anger at Cambridge Analytica and the growing adoption of ad blockers? There's not one single cause, but we can't overlook user trends and attitudes.

Of course, it's not always easy to tell what's driving what when it comes to sociotechnical systems. In eCommerce for example, it's hard to say whether eCommerce innovations are driven by customers moving away from bricks and mortar retail experiences, or whether the focus on improved digital experiences are discouraging people from hitting the high street.

The last year or so, however, has - for obvious reasons - seen particularly dramatic changes in user behaviours. If the high street was slowly dying throughout the 2010s, in 2020 it really did die, with shops closed for months on end. If cinema has been failing to do anything about the slow decline of audiences over a number of decades, 2020 was the year that it realised its model really did need to change. And if traditional working patterns had always managed to somehow hold firm despite the opportunity for home working for years, the last 12 months finally proved that it could be done (with few office workers wanting to return to the old way of doing things).

However, while these changes have forced companies to pivot quickly to address user needs, the speed and chaos of the world we've been living in has ironically prevented companies from really focusing on the user. These large-scale shifts in behaviour may have transformed many businesses, but once that change was made, in many instances it has simply been a case of prioritising survival and resilience.
Back to a new normal
Now, as things seem to be returning to normal, it's time for a renewed focus on users. While Google's adoption of FloC for third party cookie management looks as if it is going to be pushed back to 2022, we should see this as only a part of a concerted effort by the tech industry to get privacy right for users.
As the release approaches, it's likely that the conversation around tracking and user privacy will become more prominent - that can only be a good thing, even if it feels scary to many organisations,

But there's another challenge that organisations face - balancing privacy with an exceptional user experience. And because us users are complex people with complex emotions, they've got their work cut out.
Put simply, users want their data and privacy to be respected, but they also want to have an efficient and helpful experience when they're online. So that means organisations need to deliver accessibility, secure rigour and transparency, whilst ensuring an invisible, seamless and tailored user experience on digital platforms that are constantly redefining what normal is. Failure to make sure that the experience you're providing is what your users want can be a driving force behind your previously loyal customers beginning to look admiringly at your competitors. It's not an easy feat at any time, let alone during one of the most disruptive economic and social periods in living memory.
What's the solution? Tech, Intelligence AND Cultural Change
The first thing to emphasise is that none of this is mutually exclusive. You can deliver data security and respect of users' data preferences AND deliver an engaging and personalised user experience. Frankly, a failure to do so can seriously hinder growth and success.
A good investment in a sensible governance programme, including a properly integrated (and user-friendly) preference management platform is critical to addressing the first part. However, it's not enough to have the system in place - you need practitioners that understand the actual point of having these platforms in the first place. This will typically require a period of reflection within the organisation.
Data governance, legislation and adherence to privacy rules are things that are not going away. The ease, or difficulty, with which an organisation can adopt the evolving legislation is incredibly telling. It's at this point that leaders within a business may begin to realise that although there is an internal perception that data plays a central role in ways of working, this perception isn't actually reflected in reality. And from our experience at AND, this is at the heart of why more complex and wide-ranging data initiatives can often run into problems. There's a desire to be data-driven, but the culture of the organisation prevents that from actually happening.
So, as organisations embrace the 'new normal' of data privacy, they may need to consider how they need to realign their organisations.
The benefits of a data-driven culture
A move toward a data-driven culture that is then matched by a data-driven mindset then allows any organisation to begin to push forward with a customer-first approach. This can be seen across a variety of initiatives, including but not restricted to:
an evolved data architecture,
complex customer insights,
personalisation propositions
experimentation / optimisation roadmaps
All of this allows an organisation to deliver on that tricky balance between respecting privacy and serving an experience that users want to actually use.
If this process is successful, and there's been a creation of a culture of success driven by data, there's two key characteristics that you should see all of your team embody; accountability and curiosity. These two characteristics will guarantee that a formative data culture can take root and grow over time, as well as ensure that not only do you, as an organisation, respect the data that you have access to, but you use it in a manner that constantly elevates your relationship with your users.
Conclusion: privacy can't be ignored
There are three key points I'd like you to take away from this:
Privacy can't be ignored any more - it needs addressing, and customers need to be respected
If you want to do this process justice, it may mean that you need to understand exactly how and if your organisation is truly data-driven and with a customer-first mindset
However, doing this is critical to future-proofing any organisation ahead of data privacy challenges, as well as putting in place a strong foundation for evolving insight, analytics and customer experience approaches.


At AND, we help organisations put processes, platforms and products in place that are designed to address the needs of our clients, and help our clients then address the needs of their users. We've found that a number of our organisations face these challenges and by working collaboratively through these challenges together, these organisations can define a path to future data-driven success.