Data
Comparing customer data platforms (CDP): how to choose the right one for your business
04 August 2021 • 7 min read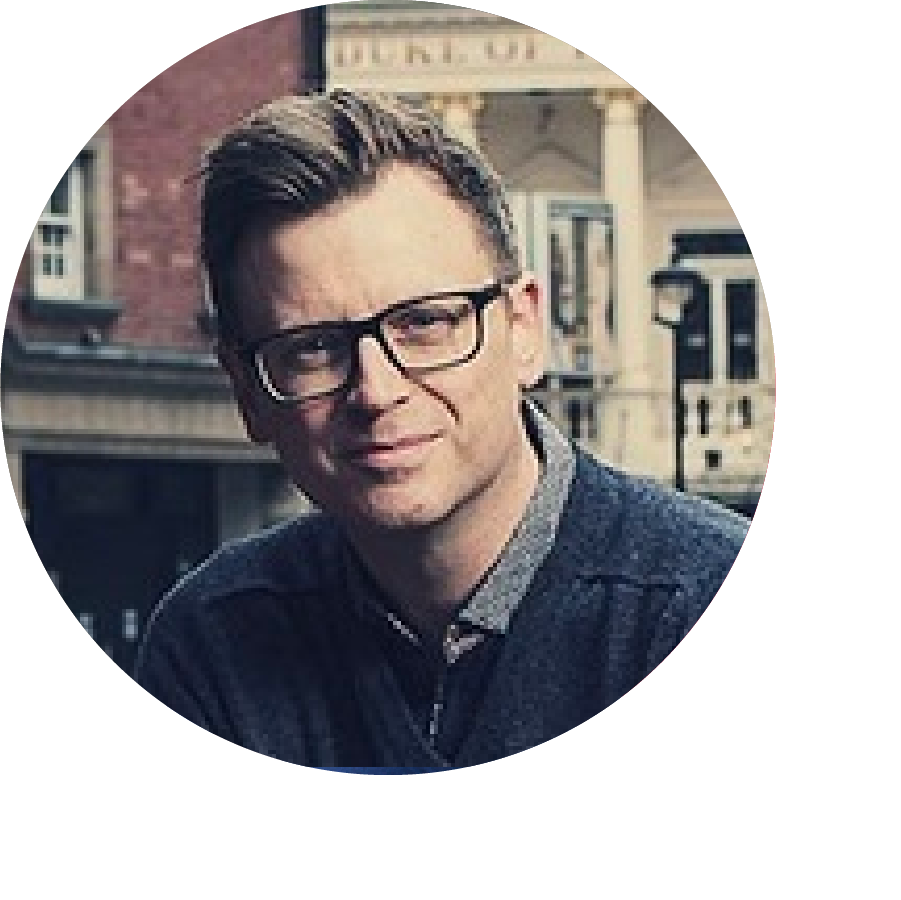 By Tim Hatton
A customer data platform, or CDP, is a critical part of every company's marketing tech stack. Without it, not only is it difficult to properly know your customers, it's also practically impossible to take actions and develop campaigns and messaging that are properly personalised.

Without a customer data platform, your marketing will fail to make an impact. That means time, money, and resources wasted. And while a CDP can sometimes feel like a significant investment, it nevertheless provides the support needed to ensure your wider marketing efforts have the best possible chance of success.

In this post we'll look at why CDPs matter, different types of CDPs, and how to go about selecting the right one for your organisation.
What is a Customer Data Platform (CDP)? And why does it matter in marketing today?
A CDP is a platform that brings together all of your customer data. It stitches it together into unified profiles that are meaningful and actionable for marketers and salespeople.

With the amount of data available to organisations growing exponentially, a customer data platform is one tool that can help ensure that data always translates into value.
Should you build your own CDP or purchase from a platform provider?
Some businesses choose to design their own customer data platform. Doing so gives you the ability to develop a solution that is completely tailored to your own needs and can save you some money in terms of operating costs. However, this can be incredibly challenging for many organisations; indeed, the amount of capital investment required might well outweigh any later operational savings.

Businesses that choose to build their own CDP need to have the confidence in their existing capabilities, and, more broadly, it should align with the companies' broader strategic goals.

For everyone else, the good news is that a CDP provider can provide you with a (relatively) quick and comprehensive solution to customer data management without any hefty development time and costs.
Key factors when choosing a CDP provider

When choosing a data platform provider, you should look for solutions that:
Provide a 360-degree view of the customer
Gather data from multiple sources
Unify customer profiles
Connect with other systems
While this is a useful checklist, each of those points requires attention to detail. It's crucial that those managing martech in an organisation work with stakeholders, such as data architects and engineers, as well as finance, to determine which solution is most appropriate and integrates most effectively with your existing systems and processes.

Note: It's always worth using free trials to evaluate and understand the relative merits and challenges of each CDP in the context of your organisation.
Comparing major CDP providers: which one is right for you?
There are a wealth of CDPs on the market for marketing and digital teams to choose from. However, the market leaders - which we've featured in this review - all include the capabilities mentioned above.

Where they vary is in the details of their features and functionality. Choosing the right one is a question of understanding your existing needs and how you intend to use a CDP marketing platform to power growth.

We'll now take a look at five of the leading customer data platforms and explore what they offer and how they compare to one another.
Exponea
Exponea features a huge range of tools, and provides an end-to-end solution with advanced customer data analytics and omni-channel campaign execution options.
What are the advantages of Exponea?
Easy and fast integration means you can be up and running in a few minutes.
Single Customer View presents all of your online and offline data together.
Real-time analytics with strong data visualization capabilities and a prediction model and RFM (recency, frequency, monetary value) dashboard can make rapid decision making easy.
Behaviour-driven personalisation gives you an automated approach to every customer, including past, present and expected future behaviour.
Self-optimising foresights uses machine learning algorithms to boost performance and predict customer intent with accuracy.
Fast support built on detailed documentation and rapid response times from support staff.
What are the drawbacks of Exponea?
While there are many benefits to the Exponea CDP, the main drawback is its complexity. Although it is intuitive to use, the sheer range of options and features can be overwhelming for some users.
Oracle Unity
Oracle Unity is another popular CDP that includes features that can help marketing teams think in more intelligent and creative ways about their customers.
What are the advantages of Oracle Unity?
Offers a single, dynamic, real-time view of every individual customer with in-built identity resolution and industry-specific schemas.
Features unified customer profiles that are connected to all data sources with in-built identity resolution across multiple channels.
Profile enrichment with more than 50 prebuilt intelligent attributes.
Smart segmentation that highlights specific customer behaviours.
Intelligent analytics that can measure customer engagement with RFM analysis.
Personalisation options to align with your brand.
What are the drawbacks of Oracle Unity?
Although the Oracle Unity CDP has many impressive features, it does have a reputation for being expensive and complicated to implement. A successful implementation will sometimes require guidance and support from someone with considerable expertise and experience in working with the platform - it's not something organisations can go into alone.
Salesforce Marketing Cloud Interaction Studio
Salesforce has made a name for itself as a company redefining how the industry manages and markets to customers. Its CDP offering includes some interesting features that can help you to develop smarter data-driven campaigns.
What are the advantages of Salesforce Marketing Cloud Interaction Studio?
Identify individuals and accounts across different digital properties and match anonymous and known users to named profiles.
Tailor customer identity-matching policies in real-time.
Recognise customers across multiple online and offline touchpoints.
Business context can automatically catalog your products and content, which then feeds into the platform's machine learning algorithms.
Predict a customer's online and offline behaviour and build an accurate customer profile.
Interoperable with many other data sources using ETLs, APIs and JavaScript integrations.
Test and analyse audience segmentation with comparisons against defined key metrics.
What are the drawbacks of Salesforce Marketing Cloud Interaction Studio?
One of the main drawbacks of Salesforce Marketing Cloud Interaction Studio is that it isn't super-easy to use if you're a new user or unfamiliar with Salesforce.
Treasure Data
Treasure Data is a highly configurable CDP, which provides good interoperability and a wealth of analytics capabilities.
What are the advantages of Treasure Data?
It's fast and scalable. You can ingest one million rows of data every second. (That's 30 trillion records every day.)
Scalable integration handles structured and unstructured data at the petabyte scale, using SDKs to let you collect data from anywhere.
Easy audience-building with segmentation, syndication and activation for continuous, closed-loop marketing.
Industry-specific, making it particularly useful for organisations in retail, consumer packaged goods (CPG), automotive, entertainment, and financial services markets.
Workable workflows allow you to build repeatable, end-to-end data pipelines for audience identification, profiling, and tracking.
What are the drawbacks of Treasure Data?
Treasure Data has a reputation for having a higher barrier to entry than other CDPs. It's typically best suited to those comfortable with writing database queries. Moreover, while it's workflows are a very useful feature, they are not always the easiest to customize for your own specific purposes.
Segment
Segment is a CDP that describes itself as a "complete data toolkit." It includes software and APIs that let you collect, clean, and control your customer data with ease.
What are the advantages of Segment?
Real-time audiences mean you can create real-time campaigns across multiple touchpoints and use case scenarios.
Robust integration includes support for 300+ marketing tools, again, in real-time.
Product insights enable data-driven decisions using product analytics and testing tools.
Simple data collection thanks to an intuitive analytics API that can collect events from any platform.
Granularity in terms of user roles and permissions.
What are the drawbacks of Segment?
Segment can be pricey, especially as you scale. The per user rate can go from cost-effective to money drain very quickly, so pay attention! However, an unlimited business tier (with prices on application) is available.
Which customer data platform is right for you
When you evaluate different customer data platform providers, make sure you have a plan in place to guide the buying process. Define your use cases, audit your existing stack and processes, match your requirements to potential vendors, and then evaluate your shortlist of vendors. Once you've done that you can make a decision with much greater confidence.

It's worth remembering as well that the cost of rushing into a CDP purchase could be far more than slowing the process down so you can properly consider and evaluate what the right option is for you and your business.

If you want help pitching the right CDP for your organisation, or to learn how to optimise your customer data, email hello@and.digital.