News
AND's newest club executive on tech, team culture and ambitious expansion plans
09 July 2021 • 4 min read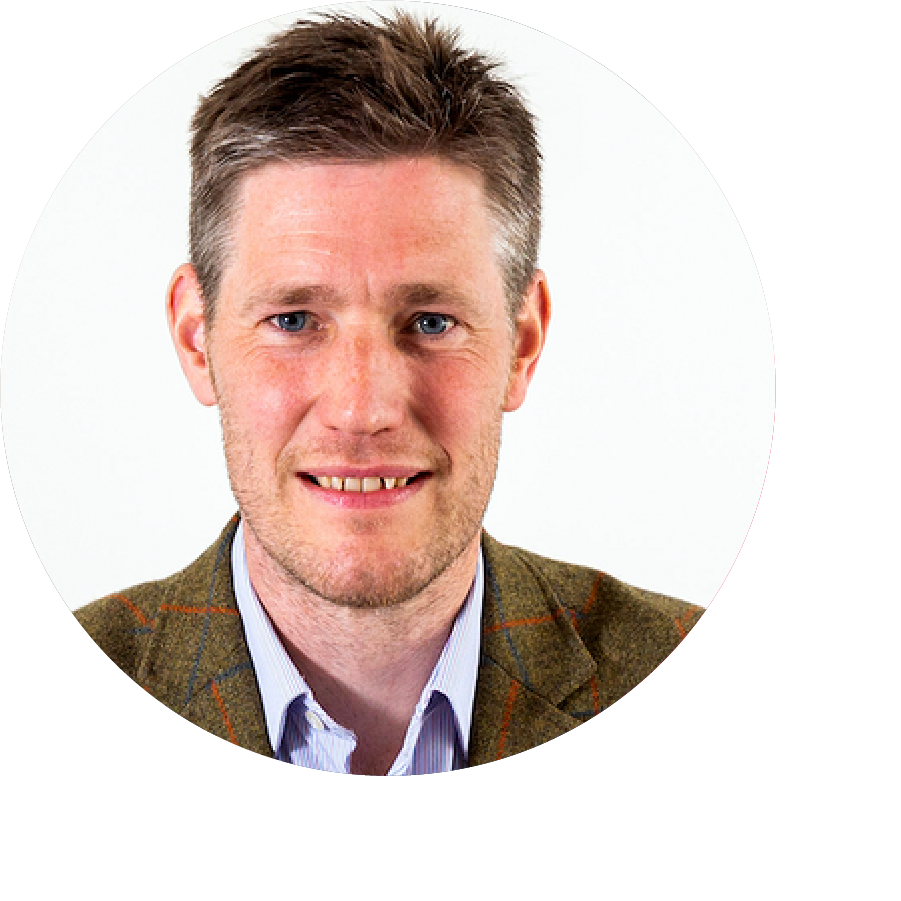 By Peter Dale
While writing this post, I can't help but look back on this past year and the surprises, challenges, and opportunities it has brought with it. A career transition adds an extra layer of reflection as I consider the variety of roles that brought me to where I am today and equip me for my new challenge as Club Executive of AND Digital's newest club in Glasgow.
An exciting period ahead
AND Digital's rapid growth has only been accelerated over the past year, as demand for tech knowledge and skills grows across the country and, indeed, the world. We recently planted our first international roots in Amsterdam, which promises to be just the beginning of AND Digital's expansion across the globe.
There are many factors which have accounted for AND Digital's impressive success so far, but what really sticks out to me is the clarity with which they are able to outline their vision as a company: accelerating digital delivery by building better products AND stronger teams.
A people-first approach to business is something that rings very true to me. It's one thing to have the knowledge to create robust solutions and devise foolproof strategies, but without focusing on building meaningful and enduring client relationships, companies cannot expect to reach a global scale.
This approach to business does not only apply to client relationships. Effective company culture ensures that the firm's vision runs through every vein of the organisation, connecting employees and supporting them to produce their very best work.
AND Digital is a company that 'gets it' - they get the role that technology can play in helping businesses solve real world problems, they get that innovation and building strong partnerships stems from a collaborative team that is genuinely passionate about the work they do, and they also get that investing in local talent is essential to be able to continue to grow.
Scaling in Scotland
Dubbed by some as the new Silicon Valley, Scotland is brimming with opportunity for companies operating in the tech sphere. Following the notable success of AND Digital's Edinburgh club, it was only logical for us to expand our wings to Scotland's largest city.
Not only is Glasgow one of the top three fastest growing tech investment hubs in the UK, it's also the fourth fastest growing tech economy outside of London. The city is also home to Scotland's first Innovation district - a hub for entrepreneurship, innovation and collaboration which spans the public, private, third, and academic sectors.
Our chief aim for the Glasgow club is to build relationships within the local community and economy and establish ourselves both as a talent pool for tech and the go-to consultancy for companies seeking digital expertise.
We also want to spread the word about our fantastic company culture, encouraging more people to consider a role in tech and creating new jobs across the region. We are eager to build a team of between 80-100 people over the course of the next 12-18 months. It's a big challenge but it's one that we are determined to meet with the culture and the energy that AND Digital radiates.
Over and above Glasgow's magnetism for tech is the optimism around what's next for the digital industry. 77% of companies have cited a positive outlook on what's to come, with expectations for increased sales and demand. Moreover, the digital services sector is predicted to grow 1.5 times faster than the overall economy until at least 2029, with Glasgow at the very centre. It goes without saying that this is a very exciting time to be in the industry.
A new challenge
AND Digital's three key pillars are guide, build and equip. Each of these components resonate deeply with me. It's great being able to build great digital products, but the true value in our role as a tech consultancy is rooted in developing and equipping people with the skills and resources they need to succeed far into the future. Supporting people and businesses on their tech journey and being able to watch them continue to succeed with skills and knowledge you have provided is a truly rewarding experience.
AND Digital is a technology company rather than a company that simply uses technology, and that's a very important distinction to make. To succeed in this space, it's about placing people at the very heart of what you do, and utilising tech in the best possible way to help them achieve their goals. In partnership with our Edinburgh club, our newest base in Glasgow is well-equipped to support companies across Scotland to accelerate their digital delivery. I'm excited to play a part in making that happen.