News
2020 In Review: Malcolm Seagrave
15 December 2020 • 4 min read
Meet Malcolm
As Club Exec for our Leeds office - known as Club Murray - my role involves continuing to support the objective I began three years ago when I joined AND Digital as the then-Club Exec of our Manchester office (Club Kilburn): to bring AND's services and skills to support ambitious companies in the North of England.
I also have had the pleasure this year of acting as the interim Exec for our specialist Cloud Engineering line of business (LoB), which brings together AND's considerable Cloud engineering expertise into a focused range of services for our clients. As we know, 2020 has made the value of Cloud indisputable to business, so it's been an exciting time to really shape this.
Looking back at how we started as a tiny office in Manchester, you know, it's lovely to see how we now have four established business units and a team of 400+ people in the North of England.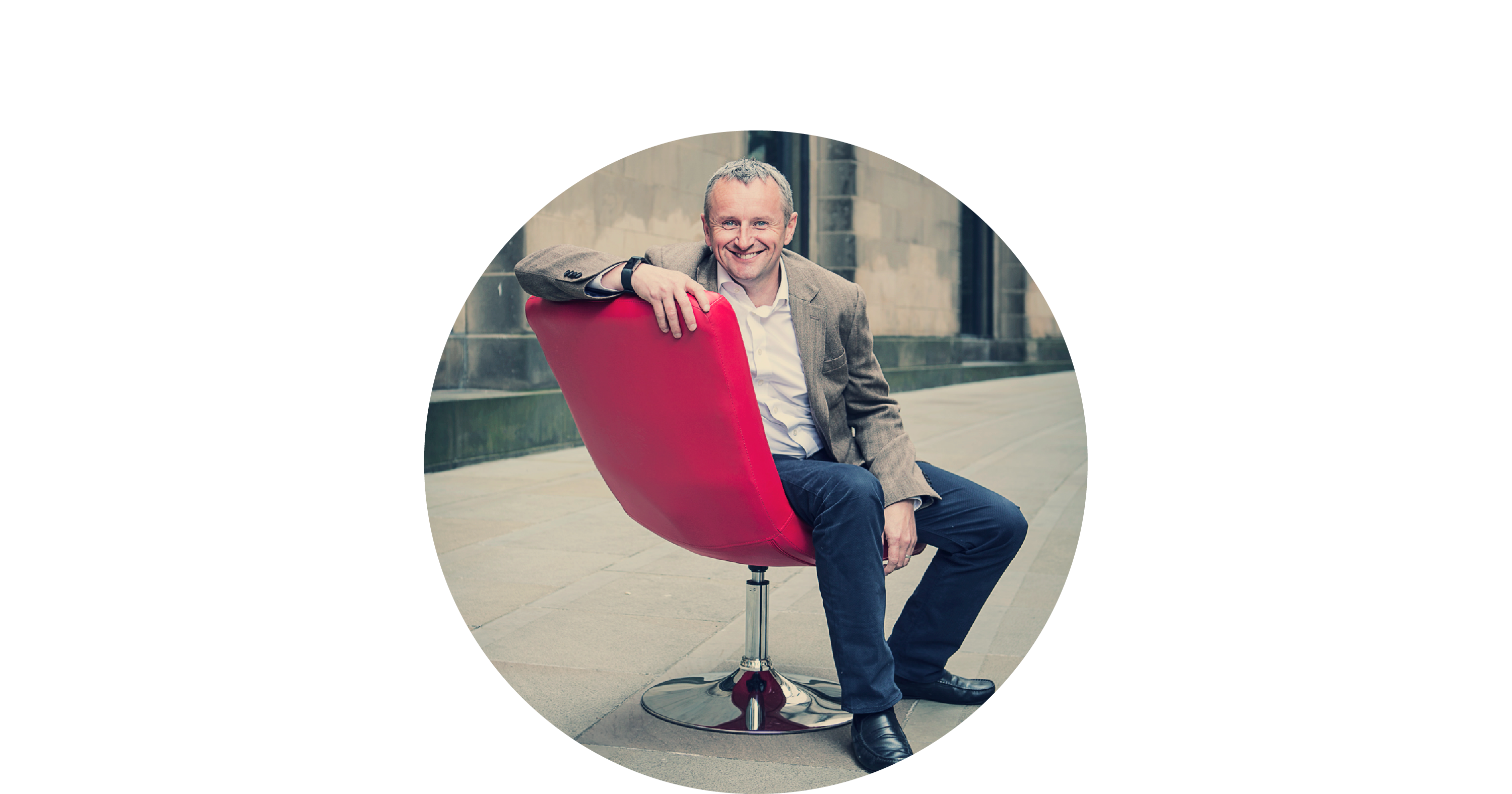 What are your reflections on 2020?
I think that - and I'm sure this will crop up in articles from the other Club Execs - the proudest moment of 2020 for me is how we've genuinely looked after the wellbeing of our people throughout the pandemic. We kept true to our people-first agenda and made sure redundancy was never an option. And the great news is that momentum is back - both across working with clients and recruitment within AND - so, despite a volatile few months, we're driving forward as an organisation.
Those who were furloughed used their time amazingly well to give back to our local community and charities, something that constantly inspired me to see, including partnering up with other organisations to support the global How I See Tomorrow initiative. Then, on return to work, they hit the ground running and went above and beyond to support our clients - it was truly impressive to witness.
Those who were not furloughed worked so hard to ensure that all bases were covered, and nothing slipped through the cracks as a result of our reduced workforce. And, on top of the day-to-day work, they also looked for opportunities to support the local community as well during this trying time. Everyone went the extra mile, and I'm really proud of what we achieved.
A particularly personal moment of pride is that, despite the challenges and setbacks of the lockdown, my club still beat it's original targets. I believe this is testament to the great relationships we have with our clients, as they stood by us and continued to use our services, even throughout their own struggles and we, in turn, worked exceptionally hard to help them through the challenging months of 2020.
What has stood out to you on AND's work with clients this year?
I'm also very proud to say that the NPS scores for Club Murray and our Cloud Engineering LoB have been extremely strong - and positive feedback has been off the charts!
The feedback we receive from our clients regularly highlights the quality of our people as individuals with deep expertise, which reinforces our people mindset, as well as our belief that our people are the best at what they do.
What are your thoughts on 2021?
Toward the end of 2019, we had set new ambitious growth targets for AND. However, as you would expect, as result of the pandemic, we weren't able to quite get to the point we had hoped to in 2020 - although we certainly exceeded our own expectations given the year we've had.
Despite this, I believe 2021 will see us continue to pick up momentum and get back on track. We've already made big steps in the right direction with the upcoming launch of our second club in Manchester, and we'll also see further expansion across the UK and abroad.
I'm looking forward to seeing what happens in the product and UX/UI space at AND, as we continue to grow these areas of expertise within the organisation. As for exciting client wins, we've made great progress within the public sector following a significant win in 2020.
We really believe our approach to both tech and people can have a huge impact at both local government and national level as the public sector continues its digital transformation agenda, and seeks to adapt to a post-COVID context. I'm excited to see what opportunities this will open up in the new year.
In terms of activity in Club Murray, we will continue to work closely with local businesses and charities to give back to the community and support Leeds' growing reputation as a tech hub. Central to me is our focus on using our business for good, particularly given the recovery efforts that will be needed in the wake of the pandemic, so I will continue to push that agenda and complete AND's B Corps assessment.
I'm also really proud of the progression within our club, with two ANDis on the path to running two of our business units. Tina Howell, recently voted DevOps Leader of the Year at the Computing DevOps Excellence Awards 2020, will be taking over from me to lead the Cloud Engineering LoB, and Steve Offord-Woolley will be taking the helm of our second Manchester club when it launches. It's a particular source of pride to see these two outstanding tech leaders grow and develop here at AND.
What do you hope our clients will say about AND in 2021?
In a year's time, I'd like to think that our clients are saying exactly what they're saying now - that we're a force for good, and embed our amazing culture into their own organisations. I think they'll also still be saying that we build quality products and bring real change and momentum to the clients we work with - as well as their customers.