News
AND's next move is Glasgow: People Make Digital
28 May 2021 • 3 min read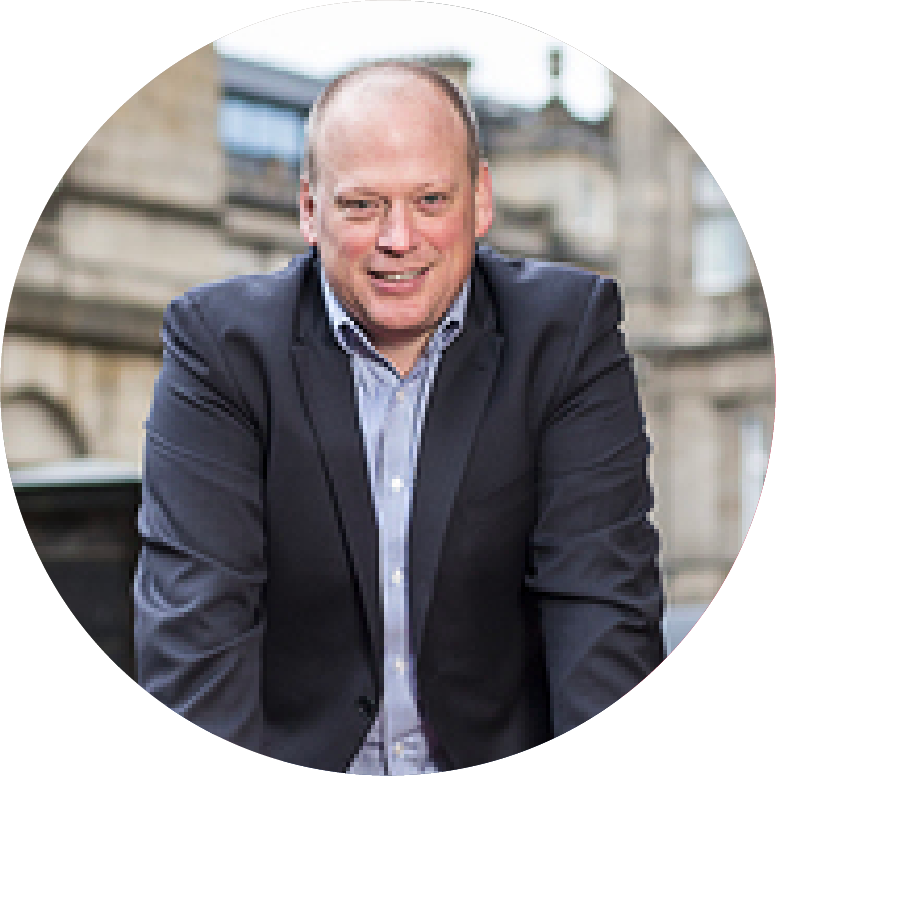 By Dave Livesey
Glasgow is a city of constant reinvention, powered by progressive people. Its tourism campaign "People Make Glasgow" promotes the city's vibrant culture that is bursting with activity and experiences, with a refreshingly down-to-earth personality.
That is why we are so excited to be bringing our people-first culture to the city, opening our latest Club on George Square in June.
In this post, we take a look behind the scenes and talk to Dave Livesey, AND Digital's Edinburgh Club Executive about our Scottish growth plans and what we're hoping to achieve in Glasgow.
Q&A with Dave
Q: Why is Glasgow a great fit for AND's services and culture?
There are a number of reasons for picking Glasgow. It's an experienced microcosm of the UK's tech economy. So there's a fantastic opportunity to find a pool of tech talent to join our Club Model of 100 people.
We have existing and prospective clients in the city and when thinking about the location of our next Scottish Club, really, it was a no brainer. I think it also demonstrates that we're serious about doing business in the city.
There's a well-established financial district with major banks and up-and-coming fintech companies specialising in open banking, blockchain, payments and regtech in the city. Along with a huge concentration of creative enterprises and start-ups that have growth potential in the tech scene. So, plenty of business sectors are looking for digital consultancy.
It's also an interesting time to be part of Scotland's tech ecosystem which is seen as a major contributor to the country's economic recovery out of the pandemic. The Scottish Government's digital strategy wants to grow a strong, digitally skilled workforce, and companies like ours have a significant role to play in helping to bridge the skills gap.
Q: Why now?
Why not now! We've had an extremely successful first year in Edinburgh - and the demand in Scotland for the way we do things is already growing faster than we can keep up with, so it made sense to start our second Scottish Club this year.
Q: Any lessons from opening in Edinburgh last year that will help with your Glasgow opening?
Scotland is its own market and we treat it as such - we aren't servicing Scottish clients out of offices from London or wherever, and I think our clients value that.
The main thing is about staying true to the values and the way that we want to work with clients - our philosophy of helping companies grow their own digital capability works very well in Scotland and is a real point of difference for us.
Q: How do you expect to see Glasgow's tech ecosystem evolve over the next 12 months?
It's a sign of the times but a lot of the changes at the moment are coronavirus driven. There are a lot of people hiring at the moment so being able to demonstrate that you have a real people focus is going to be key.
Blended working patterns are quickly becoming the norm, allowing more flexibility in location, and the days of everyone in the office every day are gone.
In terms of the work coming from our clients and what's happening in tech generally, the move to more product focused, digital ways of working is only going to accelerate.
Q: What will AND bring to Glasgow and those looking for a new challenge in their career?
The AND model is a fantastic one to be part of as shown by our 3rd Best Company to Work for in Scotland. We truly believe in making AND a great place to work as a priority, and the model we use provides for a great environment for most people who value challenge, but also community.