By Hans Smans
At AND Digital we're passionate about supporting our local charity partners. Over the past year, Club Murray in Leeds has been working with Out Together, a charity that champions social inclusion for older LBGT+ members, by hosting regular social activities and events. The Out Together team focuses on providing a welcoming and inclusive environment that supports its members to keep well, have fun and stay connected.
To help elevate Out Together's mission and reach more individuals, the team needed help overhauling their digital presence. That meant looking at a website redesign (including a new name, domain and email functionality), as well as improving the usability and accessibility of their site.
Tim Gittins, Chair of the Trustees at Out Together, comments: "Out Together is a charity that was formed to support the elderly members of the LGBTQ community here in West Yorkshire. We started as a social club in Leeds, but we intend to be a West Yorkshire focused organisation. Our activities, including an updated website, are geared towards extending our reach. It's very important that older people who are living alone or are isolated from the community, reconnect with each other and have a social life, as well as getting access to all of the support services that they might need. But if you're elderly, LGBT is often harder, because it means coming out to the organisations or the people you're dealing with. We're trying to make it easier for people to feel relaxed about who they are."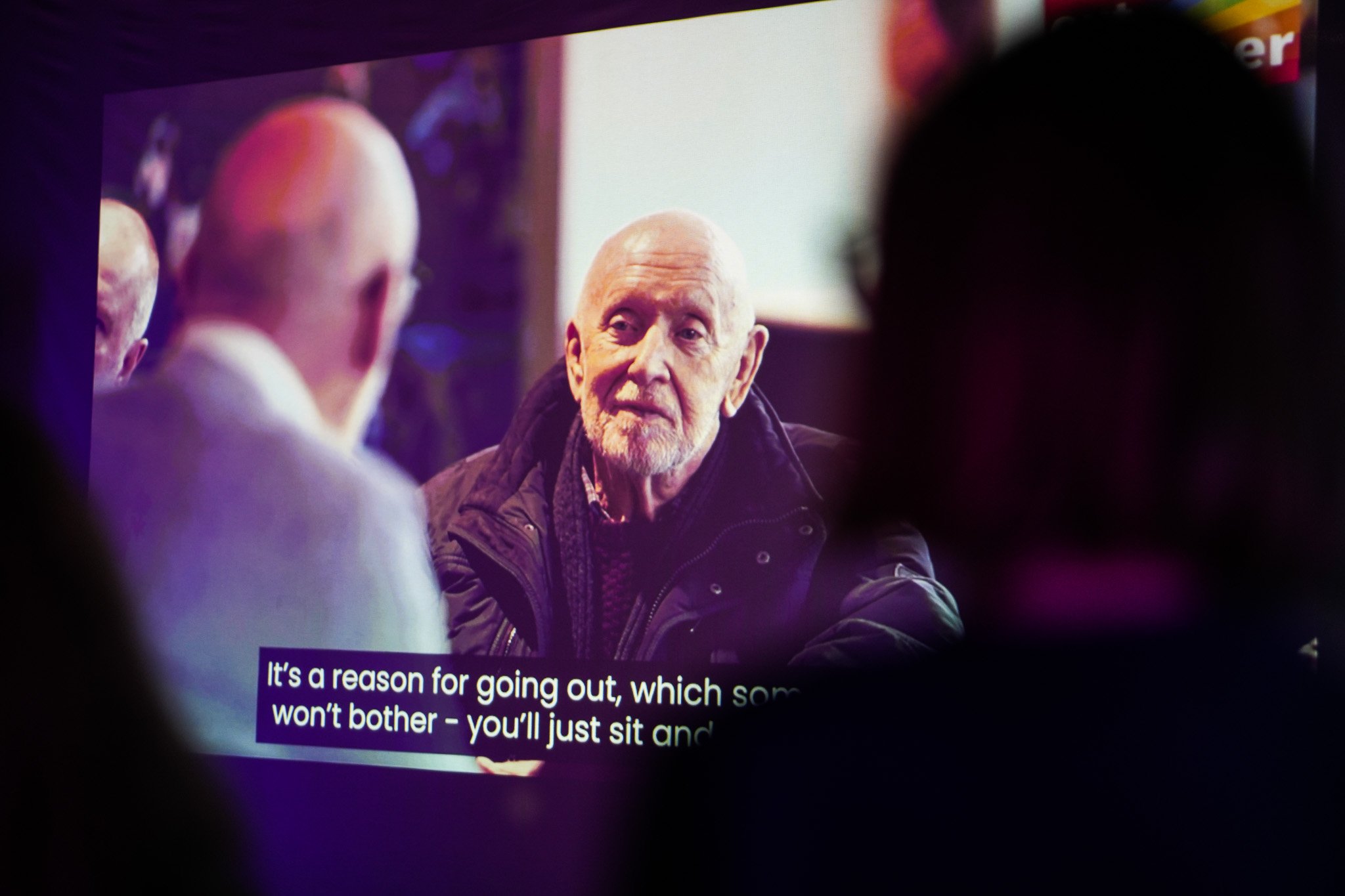 The team at AND's Club Murray worked with Out Together to formulate the key goals of the engagement:
Provide a

digital experience

that provides

clarity

that the

brand

formerly Friend of Dorothy is now

Out Together

across all elements of the

public-facing material.

Provide a

digital experience

that provides

inclusivity from an accessibility perspective,

so that any community member can

easily engage

with and

navigate material

when using

assistive technology.

Provide Out Together with the

ability to continue to self-serve

on an ongoing basis, once the refresh has been completed
Tom Hanson, Senior Product Developer at AND Digital, adds: "We welcomed Out Together in 2022 and since then, we've been working together to understand how we can best support them in their rebranding journey for their website. Organically, that's evolved into a journey of talking about their broader digital needs and how we can help support them on a bigger scale"
After setting goals, the AND Digital team completed extensive research with Out Together community members, determining their current experiences and what they'd like to see from the charity's digital channels. Through user test scenarios and interviews, the project team collected insights into common themes of content changes, accessibility and responsive web design.
Matthew Jameson, Operations Manager and Ambassador of Out Together, says: "Our members were fully engaged in the process. The AND Digital team spent several hours talking to our members about how they felt about the user interface, the user experience of our website. This has been invaluable: the alignment of the updated UX with our users' needs has been great, as an outcome of the extensive research AND completed."
The outcome of the project is a newly designed website, including back-end email structure, with a much improved level of engagement, both from visitors as well as members of Out Together.
The Out Together team looks back on several elements of the collaboration with AND Digital. Tom Gittins comments: "AND Digital has been a revelation to me as an older person, in terms of how devoted the company is to ensuring that everybody feels that they are respected and their views and their values are taken into account. It has been remarkable how committed all the ANDis were to working with us. Everyone has been genuinely interested in our cause and very willing to steer us through the challenges that we were facing. It has been a wonderful team to work with."
Matthew Jameson states: "I think working with AND Digital is made very attractive through their approach: the ANDis have a clear work ethic, they are accessible, and like minded as well. It's not like working with a corporate company, because they're very much involved and passionate about what they're doing. They're on the journey with us as well. The team actually believes in what we're doing, and really understands the premise of the organisation and what we want to do in support of the old LGBTQ plus community."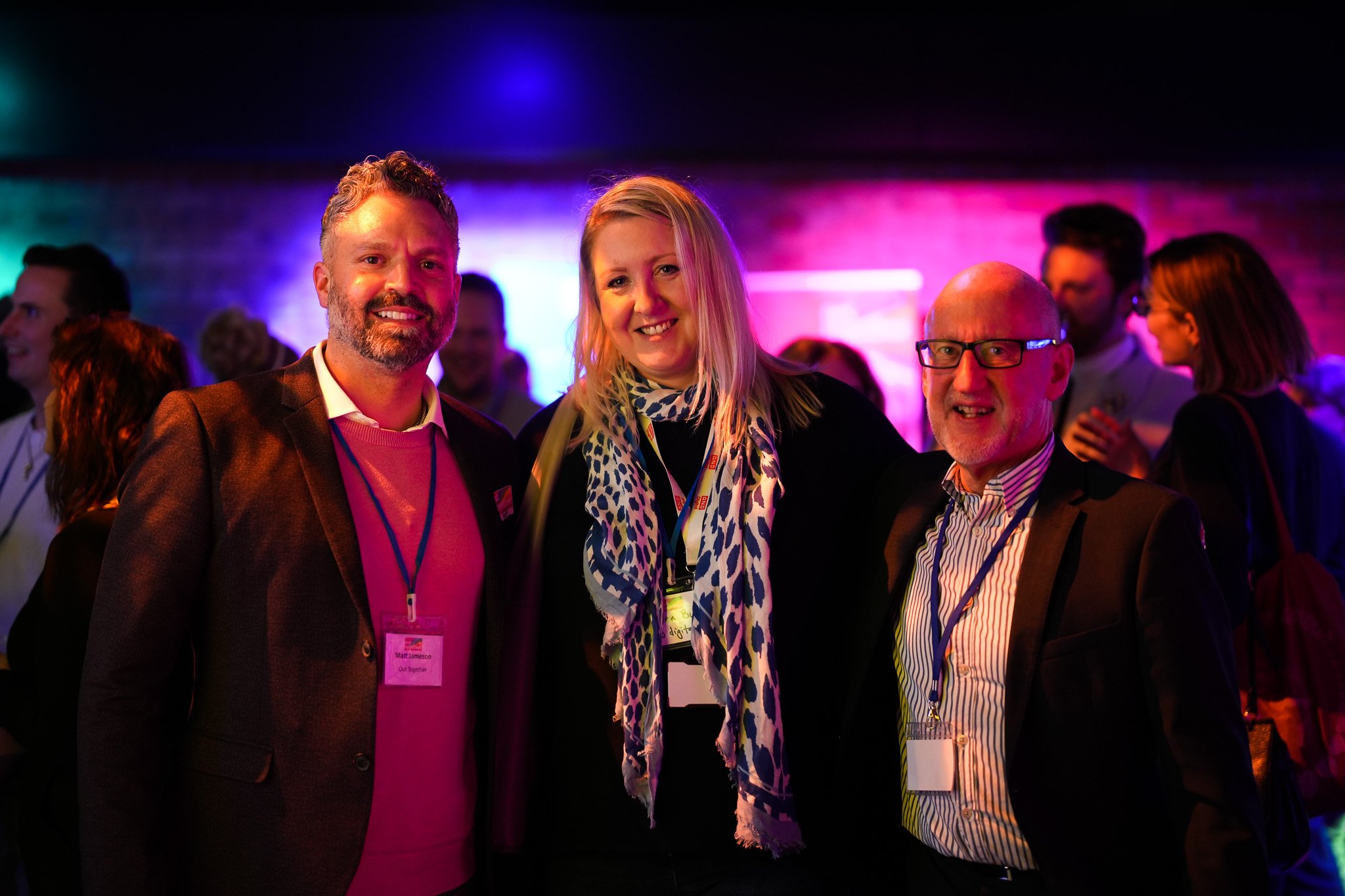 The launch of the new website was celebrated on Tuesday 21 February at the Bramall Rock Void at the Leeds Playhouse, with distinguished guest speaker Tracy Brabin, Mayor of West Yorkshire.
On Out Together's future, Tom Gittins says: "Our goal for the foreseeable future, is to create greater awareness of what we do across West Yorkshire so that more people know about us and more people can be referred to us. We are here to serve and to find new members. The latter part is not always easy because we're often an invisible community. We believe that our new website and social media presence will assist in reaching our goals."
AND Digital's Club Executive Chris Cahill summarises the partnership that has provided ample opportunities for collaboration, sharing of knowledge and fun for both parties: "AND puts a great value on supporting organisations who provide a service to its members in the local areas where we operate. Having the opportunity to work with Out Together has been very rewarding for all of our ANDis. The ethos, spirit and kindness of Tim, Matt and the other members of the wider Out Together community is something to be treasured. We hope our efforts have contributed in a small way to their continued success."